Overview
As one of Singapore's leading private education institutions with almost 60-years heritage of producing more than 200,000 learners, PSB Academy is committed to defining our identity as "Asia's Future Academy". Established in 1964, we started under Singapore's Economic Development Board and later Productivity and Standards Board to upgrade the knowledge and skills of Singapore's workforce. With an approach to education that focuses on what really matters: performance in the New Economy, PSB Academy provides quality education to shape and nurture future-ready graduates with the necessary skills and tools to stay relevant in a digitally-driven economy.
Our newly launched STEM Wing – an expansion of our City Campus, is an innovation hot house equipped with high-tech and industry approved labs and facilities, aimed to bolster STEM education for students. Our learning spaces in the heart of the city connect students globally through a collaborative learning and networking environment that enables them to be agile innovators and contributors to society.
With a strong network of industry partners to prepare our students for the workforce, PSB Academy today hosts over 16,000 students each year from more than 50 nationalities with its slate of certificate, diploma, degree, and short courses.
Vision & Mission
Vision
To be the premier tertiary education provider nurturing future talents with global orientation.
Mission
PSB Academy is a trusted education provider, committed to providing accessible quality education that nurtures and shapes individuals to enable them to achieve their personal and professional best.
Core Values
Forward Thinking
We are agile, innovative and proactive to be future-ready.
Passion
We deliver our best to help everyone achieve their best.
Excellence
We provide holistic, best-in-class education and development for all.
Nurturing
We foster a caring learning environment by supporting students, staff and partners.
Quality Commitment
Our Core Values drive us in our pursuit of excellence and quality:
Delivering high-quality education services that provide values to students and meet the needs of the future economy
Ensuring our policies, processes and standards continually drive innovation and productivity through continuous improvement
Engaging every employee and stakeholder to achieve high-quality standards for our students
HERITAGE AND MILESTONES
PSB aims to upgrade the knowledge and skills of Singapore's workforce
Our beginnings trace back to 1964 in Singapore, when a small Productivity Unit was set up and later became the National Productivity Centre under the purview of the Economic Development Board. Our mission was to upgrade the knowledge and skills of Singapore's workforce to meet the needs of the growing economy.
Photo: Ministry of Information and the Arts Collection, courtesy of National Archives of Singapore
Reference: History SG, National Library Board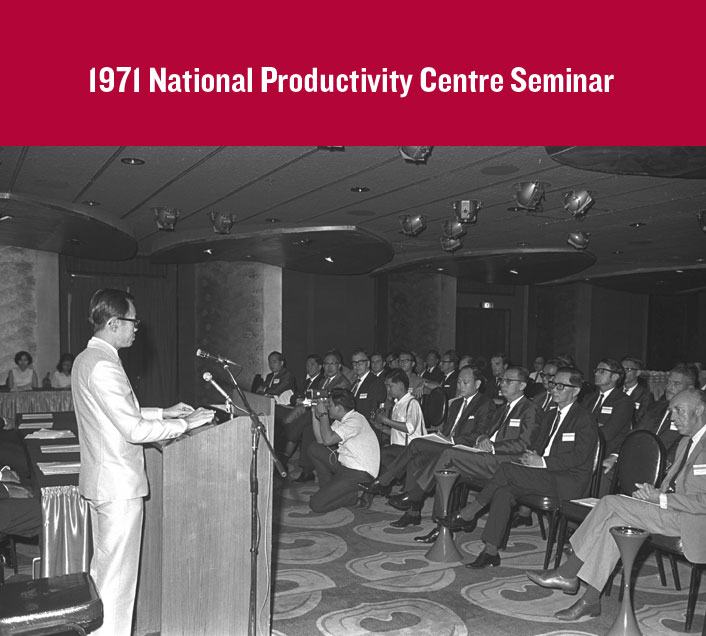 Our Global Presence
PSB Academy's network spans across Asia. In keeping with our philosophy and commitment to inspire all individuals to discover the value of learning, we take pride that our brand of education has presence in these locations and has benefitted our students.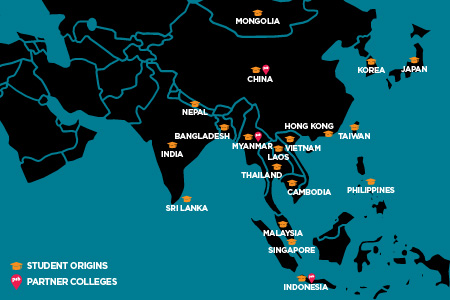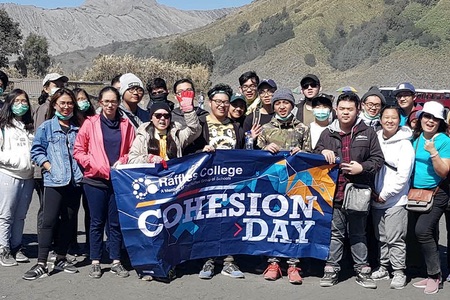 Jakarta, Indonesia
Raffles College (previously known as INTI College Indonesia and Raffles Academy) is the pioneer of internationalized private learning institution in the country. It is also part of The Raffles Christian Group of Schools (RCGS).
Through a range of practical and innovative courses, Raffles College has carved out a reputation as a respected institution that offers international pathway programs and globally recognised professional qualifications since 2001.
Learn More
Corporate Social Responsibility
Overview
Overview
Students
Employees & Associates
Community
Environment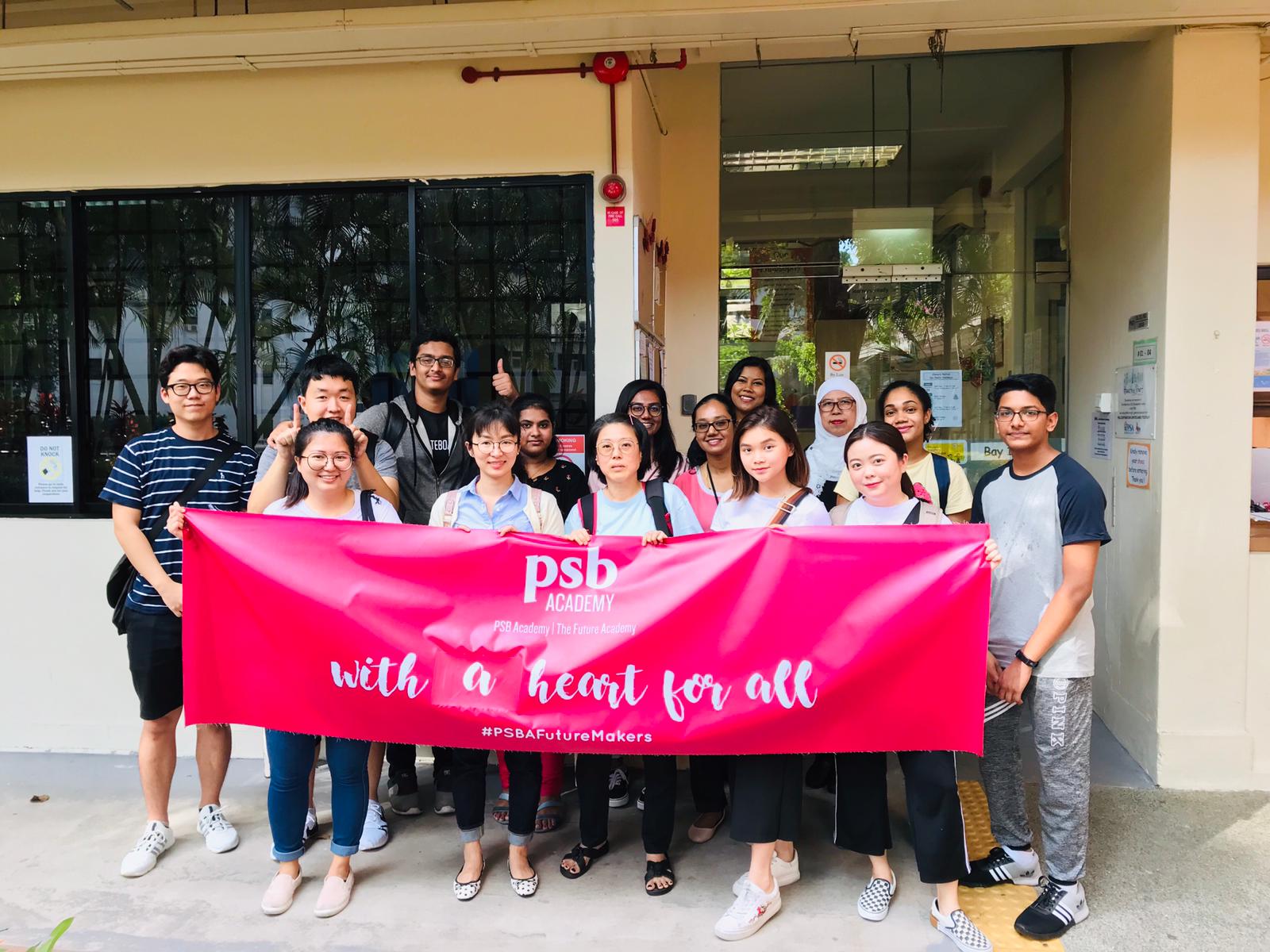 Our past tells us that the future belongs to those who make it – driven by a spirit of resilience, hard work and generosity. Across our campuses in Asia, this spirit burns brightly in our students, alumni, colleagues and partners as they strive to do well for themselves and the communities they serve.
This is the spirit of our Future Makers. We strive to be torchbearers for our collective mission to help people to thrive in the Future Economy – through our mission in bringing quality higher education to students around the region, and by providing a direct positive impact to the community, through social work.
We work hard to consistently improve our Environmental, Social and Governance (ESG) efforts, to become fully aware of the environmental and social impact and harness the potential that our 12,000-strong student and staff community can bring, to become a sustainable force for good to the public.
We serve four key stakeholder groups as part of our Corporate Social Responsibility efforts: Students, Employees & Associates, Community and Environment.
Talk to us if you have an idea about how you can help contribute to the future, or if you'd like to participate in one of our upcoming projects. At The Future Academy, we welcome all Future Makers to put their best foot forward in building a better future for all.