By Park Hyemin
Certificate in English Proficiency & Diploma in Media and Communications
Have you ever felt a multitude of emotions – excitement, anticipation, joy, sadness, and anxiety? I know these emotions I just mentioned are hard to mix, but these were my feelings when I came to Singapore to study.
I first became independent from my family when I decided to study away from home. It would have been easier to study domestically, but I chose to study abroad because of my passion. It wasn't easy to stay away from a place of familiarity and adapt to a new environment. While I'm still unfamiliar with a lot of the local culture and tradition, I think I've adapted well to life in Singapore. So, let me introduce some methods that have helped me adapt to foreign life.
Overcome Longing
There's no easy way to overcome the longing of your family and hometown. I believe the only way to overcome this is to strengthen the mind. Here are some methods that worked for me:
YouTube or Blog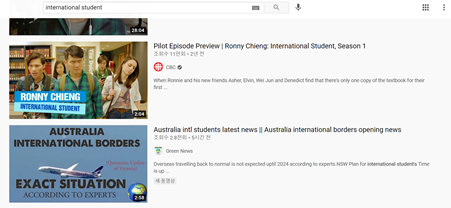 You are not alone. Many people around the world face similar worries, so why not take comfort and empathy through other international students' experiences. There are many blogs and YouTube vlogs that showcase how they felt and overcame their difficulties. I felt much better after watching these interesting videos. Here's one of the videos that I enjoyed watching:
Stay in contact with your family and friends
Today's technology has evolved. We need not wait for a snail mail or fear losing contact for a long time. With smartphones, you can contact your family or friends anytime and anywhere.
Similar to the Netflix series called "Somebody Feed Phil," I often make video calls to my parents and show them fruits or meals that are not found in Korea. We would also talk about school and catch up with each other's lives. While writing this, I remembered that I would also play computer games with my younger brother and friends in Korea. All these helped me in getting rid of loneliness a little bit.
Make New Friends
It can be intimidating to make new friends, especially in a foreign country where you are not accustomed to the language and culture. By having local friends, you can learn more about its history, food, customs, and language. Furthermore, if you have friends from the same country who encounter similar ​concerns, you can form a community to share your problems and encourage one another.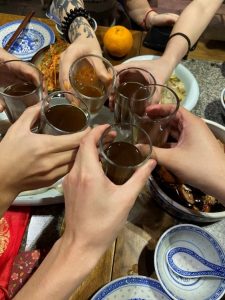 I was invited to a Chinese friend's Lunar New Year party.
Get Used to The Local Food
There are many unfamiliar dishes in a foreign country, and few of them did not suit my taste during quarantine.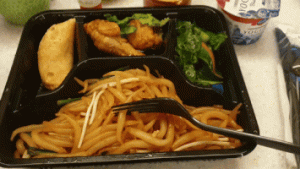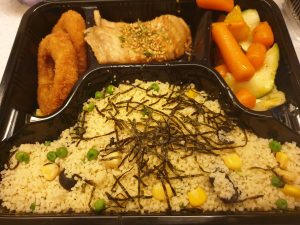 Bento meals that are not found in Korea.
While there may be dishes that do not suit your taste, keep trying as there will be other delicious dishes in Singapore that you'll eventually fall in love with.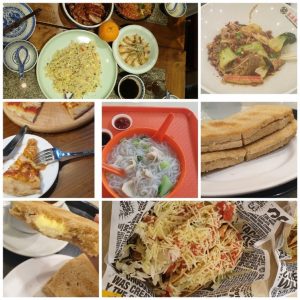 One of the advantages of Singapore is that you can taste foods from all over the world. Trying a variety of food can be filled with fun and adventure too. Don't skip meals because eating properly can help you recover mentally and physically.
Learn About the Country's Culture
To better integrate into a foreign country, it is essential to learn the local language and culture. Simply living in that country will not improve your language skills – take the time to develop it. Studying doesn't have to be done through a textbook; it could be fun, like watching an entertaining documentary about the country.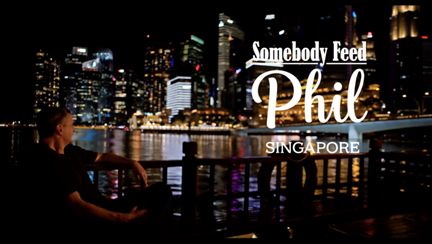 Netflix documentary <Somebody Feed Phil: Singapore>
There are bound to be many hardships and fears as you ease into a new country. Take your time to overcome one hurdle at a time. From overcoming loneliness and making new friends to learning the language and culture, you will soon find yourself adapting to a foreign country.
For international students who are new to Singapore and PSB Academy, I hope my blog will encourage you to through this passing phase. Remember your dreams and goals when you move to a new country. If you encounter issues, reach out for help. Just as how PSB Academy has given me support, I'm sure they will actively support you as well.
Disclaimer: All views and statements expressed are solely personal opinions and do not represent those of PSB Academy or other people and organisations.