BACK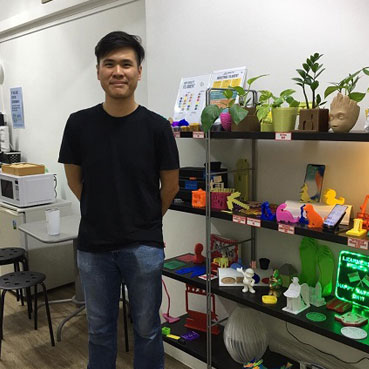 Andre Widjaja
Class of 2019
Bachelor Of Mechanical Engineering (Honours), The University Of Newcastle, Australia
School of Engineering and Technology
"I learnt a lot of soft skills through the trainings, especially in public speaking, which came in handy during my internship." – Andre
---
When you were an undergraduate student, what were your plans upon graduation?
I planned to secure a job that enables me to utilise what I learnt while picking up new skills on the job. I was worried about good communication skills, which I felt that I was lacking.
How has Career Services helped you get ready for the corporate world?
I have attended workshops, trainings, and events, where I'd always learnt something new. However, out of all the events, I have personally benefited from the Identi3 personality profiling test and workshop, as I learnt where my strengths and shortcomings are, which I wasn't aware of previously.
The career coaches whom I sought help from were extremely patient and through their guidance, I learnt how to better manage my personal expectations of how a workplace is really like.
How have you applied what you learnt in our career preparatory trainings to your current job?
I applied some of the information taught in the workshops. I learnt a lot of soft skills through the trainings, especially in public speaking, which came in handy during my internship. I also learnt how to improve my CV writing skills and how to present myself professionally during an interview.
What advice do you have for current students as they decide what they want their next steps to be in their internships or careers?
Soft skills such as effective communication skills are important! So if time and circumstances allow, I would highly encourage current students to improve soft skills in those  areas.
Share one success quote you live by.
"My future is in my past and my past is my present. I must now make the present my future." – Vladimir Horowitz, American Classical Pianist