BACK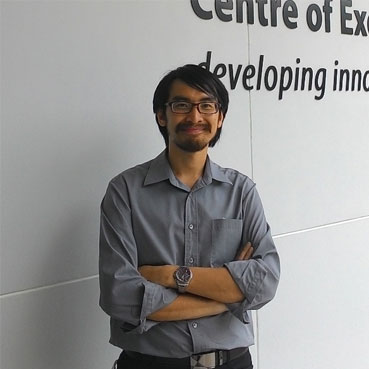 Felix Surya
Class of 2008
Bachelor of Business, The University Of Newcastle, Australia
School of Business and Management
Felix Surya runs online campaigns with gamification in the Asia Pacific and handles Social Media Management for Linkedin and Twitter, as well as the creation of motion graphic videos. A man that works as a reliable German engine, manages his work like a Swiss bookkeeper.
Felix has always been one to lead by example. A student leader back in the day, when he was pursuing his Bachelor of Business in Marketing & Management from the University of Newcastle at PSB Academy with which he graduated in 2008,  Felix held significant roles ranging from a member of the student council, the organizing committee for the UoN Ball, to being part of the organizing committee for Student Orientation Camps. He went on to attend the many activities organized by the Career Services at PSB Academy, where he discovered real insights into the working world, something that seemed a foreign concept in textbooks. The true difference was in the way the Career Services department went out of its way to counsel him during his time at school.
As a student, Felix was ready to embrace the holistic approach to education that PSB Academy had to offer. A proactive Felix began to look for jobs prior to graduation, however, realised that an internship would be a necessary stepping stone to be successful in finding a significant job. Being a fresh graduate, Felix knew career possibilities are vast and it is important to know the favourite field of expertise. The internship gave him a solid foundation in preparing Felix for the corporate world, and he was offered another 4-month internship with a local SME after PSB Academy, which converted him into a full-time employee after. Felix is currently with TUV Rheinland APAC. He is involved in Online Campaign with gamification in Asia Pacific region, social media management, Marketing Communication materials and the creation of motion graphics videos for the introduction of services.
It was his luck to have spotted the opportunity, but he felt that the set of skills and experience that he gathered from PSB Academy, his internship, and his first job were the reasons that got him the job