BACK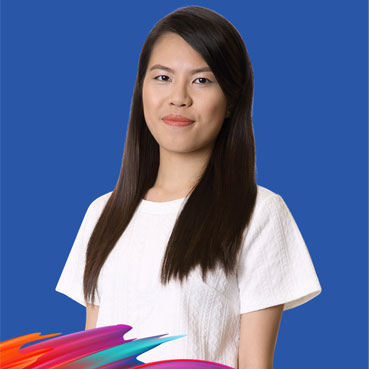 Hilda Low
Class of 2016
Bachelor of Business, The University Of Newcastle, Australia
School of Business and Management
Despite attaining results that did not allow her to get into a local university, Hilda Low was not deterred from seeking alternatives. After much research and deliberation, she made a choice to embark on the private education route and signed up for a Degree programme at PSB Academy. Since then, she has not had time to look back as her very active campus life keeps her meaningfully engaged .
What made you choose your course and university?

My 'A' Level results did not enable me to enter my course of choice in a local university. Still, I wanted to undertake a course of personal interest, and wanted it to be with a reputable university despite common misconception that private education may not be as ideal. From my research and conversations with people, I felt that The University of Newcastle, Australia fulfils my criteria and the two-year Business Degree appealed to me as I liked the idea of graduating faster at an affordable fee.
How has the course value added to your personal development? What kind of opportunities would you say the course has presented to you?
I am able to study something that I am passionate in, and the practical skills and knowledge I am learning so far will definitely be relevant to my career in future. I appreciate how my lecturers are dedicated in sharing their knowledge, and how approachable they are, making it less daunting for us students to seek clarification and guidance.
Also, the plethora of opportunities presented to students in PSB Academy, from career workshops, campus activities, interacting with school mates from many cultures, studying guides, etc. have really helped me feel more confident and prepared for life after graduation as I am able to cultivate soft skills. In addition, my role as a student leader has exposed me to many different elements of school life and allows me to hone valuable skills such as self-confidence, leadership, teamwork and more. I will definitely miss school life here after I complete my course!
Who would you say has motivated you through the challenges of completing the course?
My family is the main pillar of support for me, not only aiding me financially but also encouraging me to study hard for a brighter future. My close friends are also very supportive, believing that I would be able to go far after completing this course. They have definitely given me hope and confidence to overcome the challenges I face.
What do you do in your leisure time and how do you strike a balance in your life?
I relax and keep myself meaningfully engaged doing voluntary work, listening to music, reading and most importantly, spending time with my family and friends.
What would be the one thing you'll say to other / prospective students who are coping with challenges with their education?
Think positive! I believe that if you will yourself to make something happen, it will! If you want to finish your pile of assignments, you can. If you want to catch up with your friends from other schools, having different class schedules will not hinder you. If you want to pursue things you like, you will always find time for that hobby.