BACK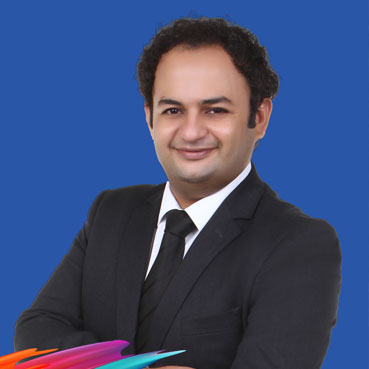 Kaushik Bhanushali
Class of 2007
Master of Business Administration, The University Of Newcastle, Australia
School of Postgraduate Studies
When Kaushik Bhanushali decided to take on a MBA awarded by the University of Newcastle, the benefits he reaped were far more than he imagined. He attributes these benefits to the holistic education environment that PSB Academy created for students.
What was the course you took at PSB Academy?
I wanted to further my studies and decided to take up a Master of Business Administration course at PSB Academy in 2007, which I hope would widen my perspective and enhance my position in the workforce. On this note, I really have my lecturers to thank for imparting practical and relevant knowledge to me, which became the foundation of my entry into the corporate world.
We hear that you had a rather active student life out of the classroom.
Yes, I wanted to grasp the opportunity to learn beyond the classroom. Campus life became a paramount part of my PSB Academy experience, especially after I joined the Student Council. I went on to start the first business club, which created opportunities to explore some of the finest disciplines of entrepreneurship, such as through a visit to Charles and Keith.
What were you involved in as a member of the Student Council?
I was exposed to various leadership roles, and had chance to interact with local students and immerse myself in the Singaporean culture. This actually paved the way for some really smooth interaction with colleagues when I started working. The Student Affairs department in PSB Academy which manages these student services and events was active, committed and created many platforms for us students. Thanks to them, I entered the workforce with confident steps.
We understand you were offered a job after an impressive internship and project.
Through PSB Academy's Student Affairs department, I landed a 3-month internship at Rentokil Initial (S) Pte. Ltd., right after I graduated in October 2007. I did a major business-analysis project in which I recommended the company do an acquisition. That turned out very well and I guess the management felt I was deserving of a full-time job. I went on to help implement other successful projects for his company. I am proud that my stint at Rentokil, a chapter I have since closed to pursue my passion in the property industry, also brought me an "Outstanding Achiever" award in 2010 followed by a promotion to the level of a Senior Management Accountant managing twelve countries.
What would you say to individuals who are considering furthering their studies?
Take your academic pursuit as an opportunity for overall development. In addition to making the best out of your course, take advantage of on-campus student life. Enjoy leadership roles, make friends and broaden your network. I know from experience that it is important to develop soft skills such as social etiquette, teamwork, getting along with people from different cultures and walks of life. Also, attend seminars and be in touch with your desired industry – you never know when you may land new opportunities!