BACK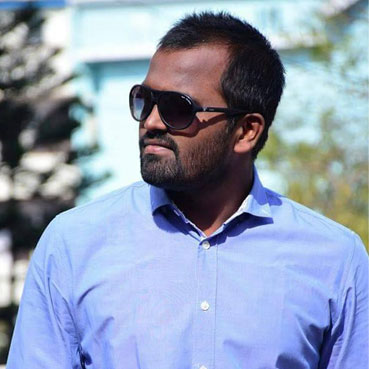 Srinivas Rao
Class of 2014
Master of Business Administration, The University Of Newcastle, Australia
School of Postgraduate Studies
Even today, it is a milestone for many families around the world to have even one family member hold an international degree. Now a Managing Director for Volkers Infratech, Srinivas Rao, was the first in his family to pursue a Master's degree. It all began, with his choice to enrol himself into the Master in Business Administration from the University of Newcastle offered at PSB Academy. Initially, accommodating into the very sophisticated and structured way of life in Singapore was novel and even challenging.
Understanding English lectures seemed daunting at first, but with the determination to improve, Srinivas meticulously revised his work time and time again. In good time, he was able to get through and overcome challenges in learning. With his newfound knowledge, Srinivas was able to apply business concepts to expand his family business from a small-scale construction office of 70 people to a factory with 180 staff. He altered operational processes to run smoothly and turned the business around. In order to introduce diversity in his offerings, he set up a factory of stone crushers from where the material was used to construct buildings, roads, bridges. Srinivas proves that one's persistence and courage is what can drive him day-to-day and that one should never be afraid to try new things.
After all, opting for an international degree at PSB Academy was one such choice – one that changed his life forever.