Introduction
This global logistics degree course provides students with the knowledge, skills and expertise needed for management roles within global logistics and supply chain management. Students will be imparted skills in transportation, procurement, logistics, supply chain, and even project management that are needed to support the decision-making processes and operations in the world of global logistics and supply chain.
Course Highlights
Supply Chain Knowledge
Learn about transport, logistics, procurement, project, and supply chain management
Direct Entry to Academic Year 2
Possible completion of a UK Honours degree in 20 months, with a relevant polytechnic or private diploma qualification.
Learn From Industry Practitioners
Gain professional insights from our experienced lecturers.
Potential Career Opportunities
Graduates may choose to pursue a future (but not limited to) in these departments/industries:
Business Development & Consultancy
Transportation & Logistics Management
Warehouse and Inventory Management
Programme Consultants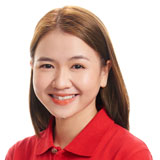 Vanessa Thao
0900 - 1930 (Monday - Friday) - City Campus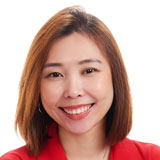 Tan Pei Ni
0900 - 1930 (Monday - Friday) - City Campus