Introduction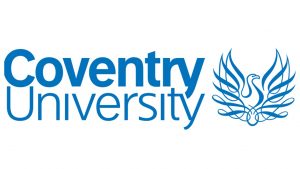 This MBA Global Financial Services is designed to equip candidates with a deep and broad critical knowledge, conceptual understanding, and competence in the increasingly complex and fast-moving world of international financial service.
The course will explore in detail the nature and implications of financial, economic, political, and technological changes and provide candidates with the skills and mind-sets that will allow them to operate within and lead the organisations of the future.
Unlike other MBAs, candidates will also be grounded in banking, ethical and professional knowledge with financial specialisation modules such as Global Financial Markets, Banking Regulation and Risk, Corporate Finance and Valuation of Securities and Equity Trading. They will emerge from the course with well-developed analysing ability, clear perspectives on strategy and strategic thinking, and highly effective communication and research skills.
Course Highlights
Build your Global Finance Acumen
From Global Financial Markets to Valuation of Securities and Equity Trading, develop a global perspective on financial services.
Shaping Tomorrow's Financial Service Leaders
Strengthen strategic perspectives across the political, regulatory, technological and business landscape as you learn how to steer organisations in the complex, fast-moving world of international financial services.
Class Profile (2020) For Master of Business Administration in Global Financial Services (Part-Time)
Average Age: 37
Age Range (Years old):

20-30: 27%
31-40: 47%
41-50: 20%
Above 50: 6%

Gender Ratio: 40% (Male) to 60% (Female)
Nationalities:

Singaporeans: 74%
Other Nationalities*:26%
* Countries include India, People's Republic of China, and Myanmar


Career Levels:

Top Managers (E.g., Advisory Group Partner): 13%
Middle Managers (E.g., Regional Financial Controller): 27%
First-Line Managers (E.g., Executive Financial Services Manager): 60%

Industries Before Joining Programme:

Aerospace & Aircraft Maintenance
Banking & Financial Services
Education & Training
Engineering & Technical Solutions
Management Consultancy & Legal Services
Real Estates, Construction and Buildings
SPS Early Bird Promotion
Singapore-based Students
Early Bird Promotion extended for the month of October! Enjoy these benefits when you apply for the following Coventry University master's degree programmes by 31 October 2021 and enrol in the November 2021 part-time intake:
Early bird promotional course fees at S$14,999.00 (4 instalments), and
One complimentary set of the Identi3 personality profiling test, and
Any two 2-day SPS professional courses (to be utilised before graduation)
General promotion policy applies.
Potential Career Opportunities
Graduates may choose to pursue a future (but not limited to) in these departments/industries:
Accountancy & Financial Management
Banking & Financial Services
Business Development & Consultancy
Financial Analysis (Equities, Credit, and Risks)
Programme Consultants
Cindy Woon
1000 - 1900 (Monday - Friday) - City Campus
Kenn Boey
1000 - 1900 (Monday - Friday) - City Campus
Eugene Hwang
1000 - 1900 (Monday - Friday) - City Campus