Introduction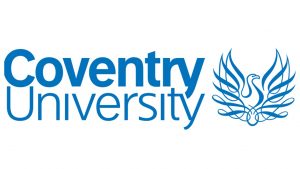 This MSc Engineering Business Management aims to equip engineering professionals, who have acquired expertise in their engineering careers and desire to develop management skills to provide leadership and to contribute to a successful and competitive business.
The course will explore the key areas of business management theory, linking these to real life practice through the use of research, case studies and applied work, exploring different ways that management can significantly contribute to wealth creation, competitiveness, and even the advancement of society. Candidates will also be introduced to all key aspects of managing a company in the engineering sector.
Course Highlights
Build Your Engineering Management Finesse
From Sustainability and the Environment to Global Engineering Strategy, develop complementary competencies in business decisions and leadership skills.
100% Coursework (No Exams)
Focus on what really matters – developing professional outcomes.
Complete From 12 Months
With a time investment of 12 months full-time and 15 months part-time, graduate with an Master's Degree in Engineering Business Management.
Class Profile (2020) For Master of Science in Engineering Business Management (Part-Time)
Average Age: 38
Age Range (Years old):

20-30: 15%
31-40: 51%
41-50: 29%
Above 50: 5%

Gender Ratio: 88% (Male) to 12% (Female)
Nationalities:

Singaporeans: 53%
Malaysians: 8%
Other Nationalities*:39%
* Countries include Bangladesh, Germany, India, Indonesia, People's Republic of China, Myanmar, Philippines, and Sri Lanka

Career Levels:

Top Managers (E.g., Technical Director): 13%
Middle Managers (E.g., Senior Operations Manager): 29%
First-Line Managers (E.g., Senior Technical Engineer): 58%

Industries Before Joining Programme:

Aerospace & Aircraft Maintenance
Automotive
Biotechnology & Pharmaceutical
Engineering & Technical Solutions
Environment, Mining & Energy
Food & Beverage Services
Government
Infocomm Technology
Marina & Offshore
Real Estates, Construction and Buildings
SPS Early Bird Promotion
Singapore-based Students
Early Bird Promotion extended for the month of October! Enjoy these benefits when you apply for the following Coventry University master's degree programmes by 31 October 2021 and enrol in the November 2021 part-time intake:
Early bird promotional course fees at S$14,999.00 (4 instalments), and
One complimentary set of the Identi3 personality profiling test, and
Any two 2-day SPS professional courses (to be utilised before graduation)
General promotion policy applies.
Potential Career Opportunities
Graduates may choose to pursue a future (but not limited to) in these departments/industries:
Aerospace & Avionics Engineering
Building Services Engineering
Environmental Engineering
Programme Consultants
Kenn Boey
1000 - 1900 (Monday - Friday) - City Campus