Introduction

The MSc International Business Management is suitable for candidates seeking to enhance their qualifications and skills in international business management.
The course will cover on essentials of modern international businesses such as intercultural business communication, strategy, innovation, global economics, and global marketing. Candidates will be given opportunities to learn with peers to deepen their understanding of the diversity of international approaches to global business challenges and creatively address issues such as global competition.
Course Highlights
Complete in 16-20 Months
With a time investment of 16 months full-time/ 20 months part-time, graduate with an master's in international business management.
Build Your Global Management Finesse
From Global Economic Environment and Marketing to Leadership Strategy and Innovation, develop a global perspective on business.
Potential Career Opportunities
Graduates may choose to pursue a future (but not limited to) in these departments/industries:
International Business Development & Consultancy
International Business Operations
Digital Marketing & E-commerce
Public Relations & Corporate Communications
Programme Consultants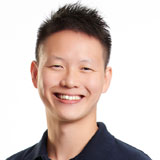 Kenn Boey
1000 - 1900 (Monday - Friday) - City Campus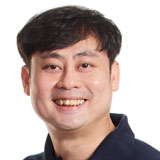 Eugene Hwang
1000 - 1900 (Monday - Friday) - City Campus