PSB Academy
Postgraduate Diploma in Cyber Security
Introduction
The Postgraduate Diploma in Cyber Security provides students with the knowledge and necessary skillset in several core areas of cyber security, and aims to provide comprehensive and deep understanding of cyber security. The modules have been carefully selected to cover the knowledge highly in-demand in cyber security industry.
The programme will provide an opportunity to recent graduates, early and mid-career professionals in any discipline to move into Cyber Security, and is designed to equip its students with all the necessary IT/computer science background and allow them to work at a professional level and develop a range of skillset in areas such as computer networking, ethical hacking, computer forensics investigations, information security management, linux shell programming, and IoT fundamentals and Security. The course will also build foundations for further study at MSc level with our University Partners.
Course Highlights
Possible Progression To Master's Degree
Stand to receive exemptions when you advance with our Partner Universities.
100% Coursework
Only assignments and projects – no written examinations.
Programme Consultants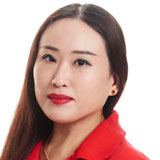 Janice Cheong
0900 - 1800 (Monday - Friday) - City Campus