PSB Academy
Postgraduate Diploma in Global Logistics and Supply Chain Management
Introduction
The Postgraduate Diploma in Global Logistics and Supply Chain Management is designed for candidates seeking to improve their abilities and knowledge in supply chain and logistics management.
The course will cover on topics on logistics aspects such as analysing and evaluation of transportation, warehousing, procurement, customer service, demand planning, inventory management strategies. Candidates will also get exposure to topics such as optimising product flows, improving logistical processes and current trends/challenges surrounding various industries and supply chain sustainability issues.
Course Highlights
Progression To Master's Degree
Alumni may progress to apply for the final year of Massey University's Master of Supply Chain Management (on-campus), with an average score of B+ and IELTS 6.5 (no band less than 6.0).
12-Month Programme
With your 12-month time investment, add a postgraduate qualification to enhance your resume.
Potential Career Opportunities
Graduates may choose to pursue a future (but not limited to) in these departments/industries:
Business Development & Consultancy
Transportation & Logistics Management
Warehouse and Inventory Management
Programme Consultants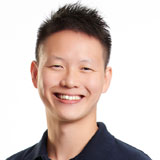 Kenn Boey
1000 - 1900 (Monday - Friday) - City Campus