The University Of Newcastle, Australia
Bachelor of Mechanical Engineering (Honours)
Introduction

Learn to develop a sound understanding of the design, manufacture, operation & maintenance of mechanical devices, equipment & systems. The mechanical engineering bachelor's degree awarded by the University of Newcastle, Australia delivers a sound introduction to the fundamental principles of engineering science and practice. Concentration on underlying principles and development of learning ability prepare graduates for a wide range of career options where they can continue to expand their skills.
Industrial Placements
Industrial placements arm students with valuable hands-on training in real-world situations, granting them the opportunity to put classroom theory into practice. This is a vital tool for graduates as they enter the competitive engineering workforce, potentially giving them an edge in gaining employment and  adapting to this fast-paced industry.
The UON Engineering degrees in Singapore prepares students with a compulsory 12 weeks of industrial placement in addition to academic studies. Students are allowed to source and negotiate their own work experience, subject to approval by the Faculty Board. The University provides students with the necessary support during the placement, while PSB Academy's Student Affairs team offers additional career guidance to ensure our students enjoy a seamless experience.
Some of the companies that our students have had their industrial placement include:
ST Kinetics
PUB Singapore
Meinhardt (Singapore) Pte Ltd
Robert Bosch (SEA) Pte Ltd
Proctor & Gamble Europe SA Singapore Branch
Land Transport Authority
Tetra Pak Pte Ltd
Industrial placement is not guaranteed for international students and subject to approval of relevant passes by the Ministry of Manpower (MOM).
Course Highlights
Asian Expert Perspectives
Taught by University of Newcastle approved lecturers, with doctorates from reputable universities in Singapore and abroad
Industry Immersion
Enjoy opportunities for professional events, seminars and workshops when you join as a student member of the Institution of Engineers Singapore (IES) and The Institution of Engineering and Technology (IET)
Programme Consultants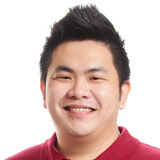 Ken Lai
0900 - 1830 (Monday - Friday) - City Campus