University of Wollongong
Bachelor Of Commerce (Finance)
Introduction
This finance degree prepares students for a future in financial services.
Students will gain solid grounding on all core disciplines of business in their first academic year. In the second academic year, students will continue with a major in finance. They will also acquire knowledge on investment, financial markets, financial modelling and portfolio analysis.
This course has been accepted into the Certified Financial Analyst (CFA) Institute University Recognition Programme as it incorporates at least 70% of the CFA Programme Candidate Body of Knowledge (CBOK), which provides students with a solid grounding in the CBOK and prepares them well to sit for the CFA exams.
Course Highlights
International Student Exchange
Opportunity to study one term on-campus, through a competitive selection process with minimum one year of academic track record
Double Skillsets
Learn combined skills and knowledge from two subject areas
CFA Institute Affiliated University
Study a finance degree that helps you prepare for CFA Program exams
AACSB-Accredited Business School
The University of Wollongong is accredited by the Association to Advance Collegiate Schools of Business (AACSB), a globally recognised accreditation that has been awarded to only the top five percent of the world's business schools
Professional Membership
Graduates may be eligible for membership to the Financial Services Institute of Australasia (FINSIA) and the Finance & Treasury Association (FTA)
Australian & Asian Perspectives
Taught by both University of Wollongong fly-in and local lecturers
Direct Entry to Academic Year 2
Enjoy module exemptions with a diploma qualification and complete in 16 months (Applies to maximum exemptions from registered duration of 28 months & subject to university approval)
Learn from Industry Experts
Gain industry insights with our industry-experienced lecturers
On-Campus Student Exchange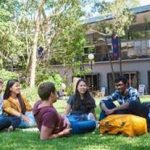 Ever wished to experience the life of studying in Australia? Looking for a truly global experience?
UOW degree students at PSB Academy can now broaden their learning experience through an academic trimester on-campus in UOW.
Requirements:
Full-time students
Complete at least one academic year of the UOW degree at PSB Academy
Responsible for your travel, food and accommodation expenses
Meet the prerequisite requirements of the subjects you enrol in
Meet the credit average of (WAM (7) 65)
Purchase medical insurance
Potential Career Potentials
Graduates may choose to pursue a future (but not limited to) in these departments/industries:
Accountancy & Financial Management
Banking & Financial Services
Business Development & Consultancy
Financial Analysis (Equities, Credit, and Risks)
Programme Consultants
Mahendra
0930 - 1930 (Monday - Friday) - City Campus
Vanessa Thao
0900 - 1930 (Monday - Friday) - City Campus
Tan Pei Ni
0900 - 1930 (Monday - Friday) - City Campus