Robotics. Digital storage oscilloscopes. Rotary servo workstations. Photovoltaics and wind power plant training systems. Part of a broader nation-wide blueprint by the government to be a Smart Nation and accelerated by the ongoing pandemic, the engineering ecosystem in Singapore today is transforming through the integration of digital and smart technologies. PSB Academy recognised the pressing need for more professionals both in Singapore and the region, and in 2018, made a concerted push to develop a purpose-built STEM Campus with industry-grade equipment and training to nurture engineering talents.
Featuring electrical and mechanical engineering labs, PSB Academy is also an authorised Autodesk Training Centre, with computer labs in our STEM Campus to train students on integrating professional engineering drawing software into the design process. Sarina Tajudin is the senior engineer in the School of Engineering and Technology, and leads the lab team in ensuring a conducive environment for students to hone their skills and work on projects with practical industry relevance. From lab lesson preparation to housekeeping, Sarina and her team ensure that lab equipment are properly maintained and calibrated, as well as demonstrate to our students how to use these safely and proficiently.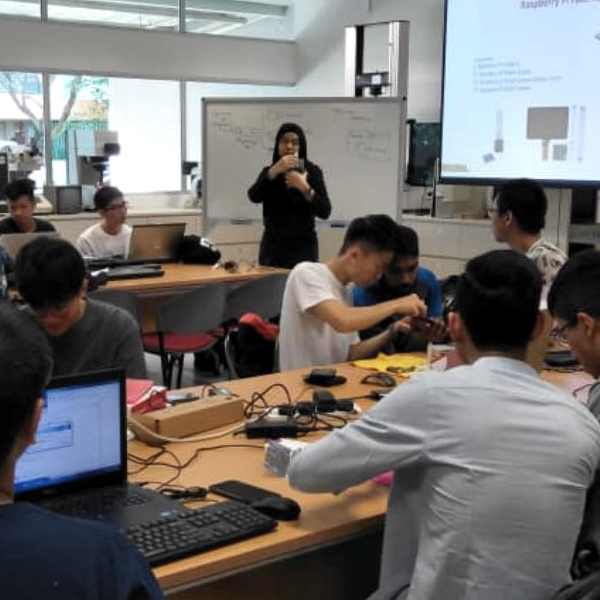 A graduate of Nanyang Technology University's electrical and electronics engineering course, Sarina is also a final year project supervisor for Coventry University engineering degree courses. Hidup kayu berbuah , hidup manusia biar berjasa. As a tree would bear fruits, so should we pay it forward to others. Sarina is grateful for the opportunities she has been given to share her knowledge with the next generation of engineering professionals. Being surrounded every day by colleagues who are passionate about teaching and upskilling themselves has also rubbed off on Sarina – she has acquired additional qualifications since joining the Academy, such as a specialist diploma in embedded systems from Nanyang Polytechnic in 2020 and two WSQ certificates in 2021 on workplace safety and health control measures, as well as Internet of Things application.
The circuit breaker posed the biggest challenge to the engineering academic team thus far, as they had to figure out how to provide an authentic and immersive laboratory experience to students when students were not allowed to return to campus for hands-on sessions. From the first, the School of Engineering and Technology was adamant that we would not just ask students to watch videos. Hence, our live labs were born, where demonstrations and explanations are live-streamed to students, with students able to have their questions answered live from wherever they are in the world and then practise software simulations that mimic the actual lab experience. For students that are still unable to return to campus due to border closures and quarantine requirements, our live labs ensure minimum disruption to their learning journey.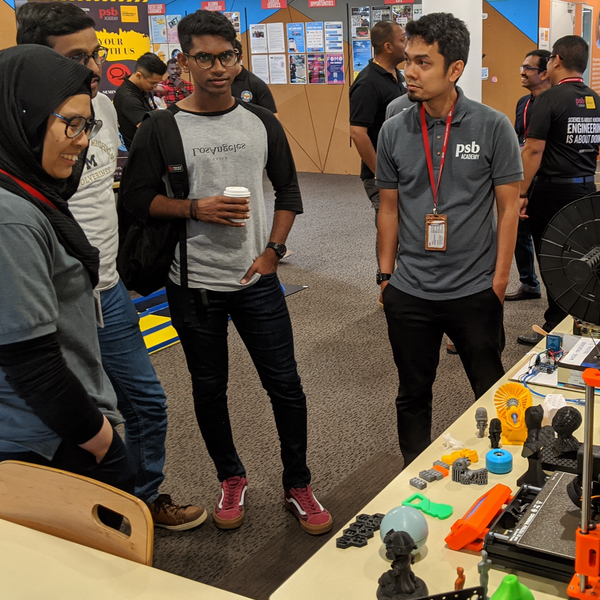 Sarina enjoys playing with microcontrollers and learning new tech in her free time.
For more information, check out Sarina's biography: