Home to the world's top transshipment seaport. Seven-hour flight radius to half the world's population. Preferred location for an Asia-Pacific regional headquarters. Situated at the heart of Asia, Singapore offers world-class connectivity and talent to ride the wave of Asian growth. Katie Shang considers herself a global citizen at home in Singapore's cosmopolitan society and PSB Academy's learning community from diverse cultures.
An alumna of the National Institute of Education's Master of Arts (Applied Linguistics), Katie relishes being in the education sector and interacting with students from myriad nationalities. Nurturing the next generation is second nature to her, as she is constantly invigorated and empowered by the learners under her care. Katie caters to the needs of our younger students by conducting regular class visits to identify areas for improvement, and engaging with parents and guardians to update them on their children's progress. Meaningful partnerships between the Academy and our learners' families are key to their academic success, and eases adjustment issues for students who are studying abroad for the first time.
Katie takes immense pride in being one of the Academy's service ambassadors. Beyond being a go-to face for our students, she also works behind the scenes to ensure smooth delivery of courses and provision of learning resources in a timely manner. Part of the School of Foundation Studies' student support team, Katie maintains accuracy of student data, provides support on our learning management system and crucially for international students, monitors the validity of their Student's Pass.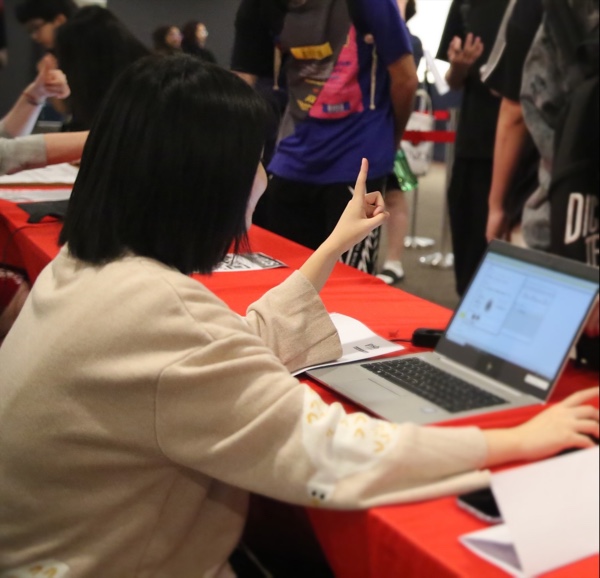 With disruptions to traditional face-to-face support caused by the pandemic last year, our student support teams have had to step up their game. The School of Foundation Studies works as one team to provide a seamless experience and rapid responses to student queries. Apart from online class visits and regular one-to-one chats with at-risk students to support better learning outcomes, Katie also facilitates the English Immersion Programme, which allows small groups of foreign students to wet their feet and gain confidence before deciding to take a dive into our Certificate In English Proficiency and other courses at the Academy.
Katie is a polyglot, and is learning Japanese and Korean on top of her native English and Mandarin.
For more information, check out Katie's biography: