Tearing an Anterior Cruciate Ligament (ACL) in the knee is probably the worst nightmare for any athlete. But perseverance, discipline, competitiveness and an important lesson he learnt from his lecturer at PSB Academy helped Muhammad Syakir Bin Jeffry overcome his adversity and soldier on to win a bronze medal at the Southeast Asian (SEA) Games 2022.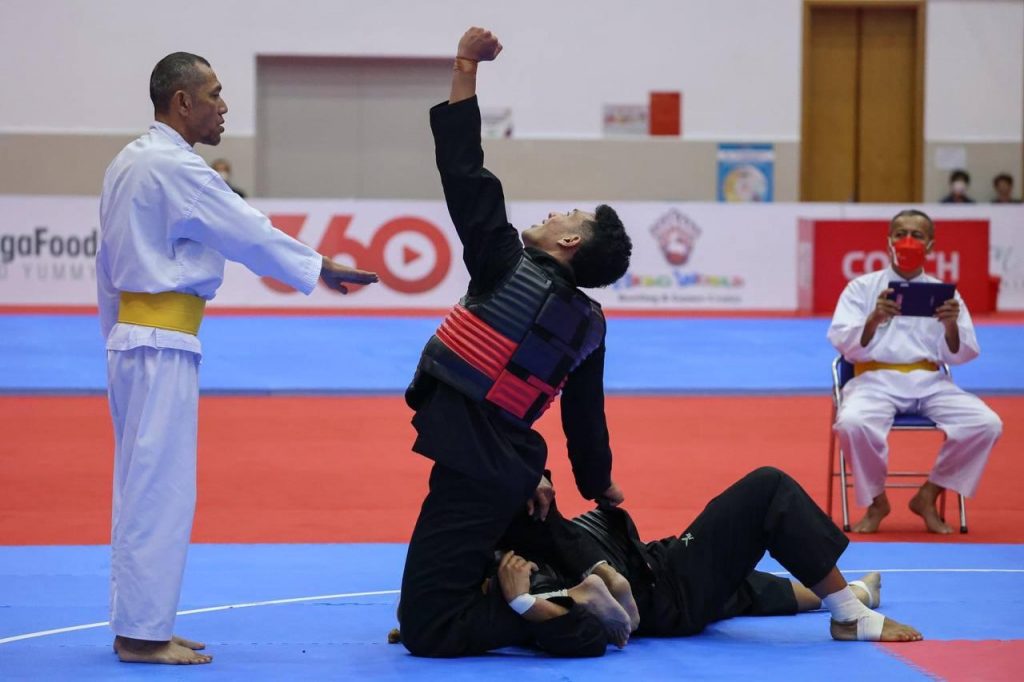 We had the pleasure of interviewing Muhammad Syakir Bin Jeffry, a PSB Academy Sports Science diploma alumnus and a professional Silat athlete. Syakir Jeffry's Silat career started shortly after he joined a Silat training at a community club when he was 9 years old. Soon after becoming a professional athlete, he was selected for the SEA Games 2022 and clinched a bronze medal in Pencak Silat – Men Class H (80 – 85kg).
Thank you for taking the time to do this with us! Our students would like to know how you started to play Silat, and what motivated you to become a professional athlete.
Seeing fights during competitions has always been very exciting for me. When I was 9 years old, my brother asked me if I wanted to join him in a Silat training session at a community club, so I agreed. I tried it, and loved it. Then I started to compete a few months later, and I fell in love with the sport.
I became motivated to become a professional athlete when I joined a club called Grasio, a not-for-profit Silat sports school. When I was there, there weren't many competitions. In a year, there were only about 2 to 3 competitions, which I didn't feel were enough as I wanted to compete more. Then my coach encouraged me to join the national team as they took part in more competitions, including overseas ones as well, which would help me gain exposure.
After hearing this, I thought of joining the national team. There are many people in the national team, but in order to qualify for the SEA Games or any competition representing Singapore, we will have to go through trials and an internal selection.
How did you prepare for the SEA Games 2022? What does your daily training routine look like?
I am currently serving my National Service (NS) under the Singapore Civil Defense Force (SCDF). My trainings are from Mondays to Fridays, in the mornings and afternoons. When I have duty on that day, I will train inside the station, such as cardio or gym. During off-duty days, I follow a regular athlete schedule where I'll train two sessions a day. The morning sessions are more for building up my fitness such as hitting the gym, or running, while the afternoon sessions focus a lot more on skills. Saturday is for recovery.
I also needed to gain a lot of weight for the competition as I hadn't managed to qualify for the weight class of H (80 – 85kg) for the SEA Games. My weight was around 79kg, and I needed to gain an extra 3 to 4kg of weight. The various lessons on health and diets from PSB Academy, especially on what to eat before and after a training or a match, and what to eat to gain weight, were instrumental in helping me prepare and perform better for the competition.
While preparing for the SEA Games, what was the most challenging part? How did you overcome it?
The most challenging part was when I tore my left Anterior Cruciate Ligament (ACL) 10 weeks before the SEA Games 2022 during one of the trainings. Tearing an ACL is probably the worst nightmare for any athlete. I couldn't do much, and my knee started to shift a lot.
I went to see a doctor, and initially he mentioned that I should not be competing, especially in a combat sport, as the injury could worsen. At that moment, I felt disheartened. I told the doctor that I still wanted to compete, and he suggested that I focus on strengthening my knee by doing rehabilitation and conditioning, instead of running or brushing up my skills that could worsen my knee injury.
I did as I was advised, and when my knee felt better and I could go back to honing my skills, there were only 3 to 4 weeks left before the SEA Games started. I was still doing my rehabilitation and conditioning, and I couldn't give my 100% due to my injury, and it was tough for me. I decided to prepare for the competition by focusing on strengthening my quadriceps and hamstrings so that they could support my knee.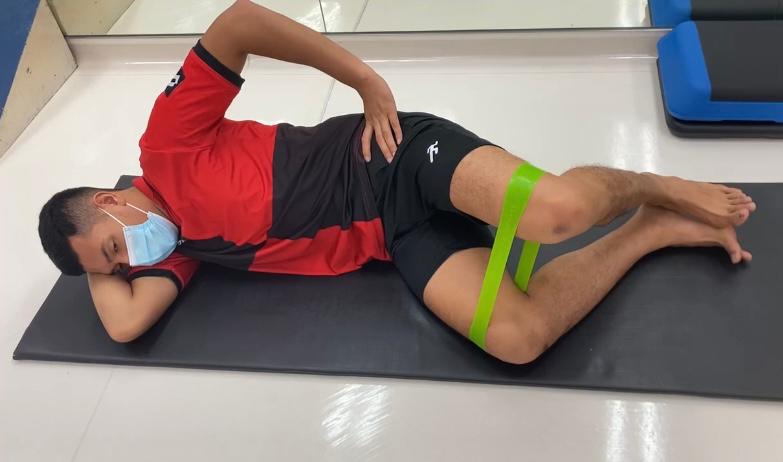 During the competition day, although I wasn't fully prepared and also wasn't in tip-top condition, I decided not to back out since I was there. I just fought all the way. During the fights, it felt like my knees were giving way even though they were taped, but I couldn't show my opponent I was injured, so I pressed on. I actually missed out the semi-finals by a couple of points, which reduced the chances of getting a guaranteed medal. But to my surprise, I managed to win a bronze medal despite my injury.
How did you feel representing Singapore inside the sporting stage? What do you do to calm your nerves before competing?
I feel proud as I've made it this far since I started training when I was 9 years old, and now, I'm representing my country. I've come a long way, and although I did feel nervous before the competition, I told myself that I must do my best because my parents have had a difficult time supporting me since young.
What is the first thought that went through your mind after winning bronze in the SEA Games 2022?
This is indeed a memorable moment for me, even more so because of the adversity that I had to go through before the SEA Games – tearing my ACL. I felt very grateful to one of my coaches, who unfortunately passed away due to an accident in Bali a week after the SEA Games. I was very close to him. When I tore my ACL, he would call to check up on my condition almost every day. After my match that day, he gave me a hug and said that he was very proud of me as I fought all the way even with my injury. He also told me to focus on my recovery after my surgery, and believe that one day I'll become a champion.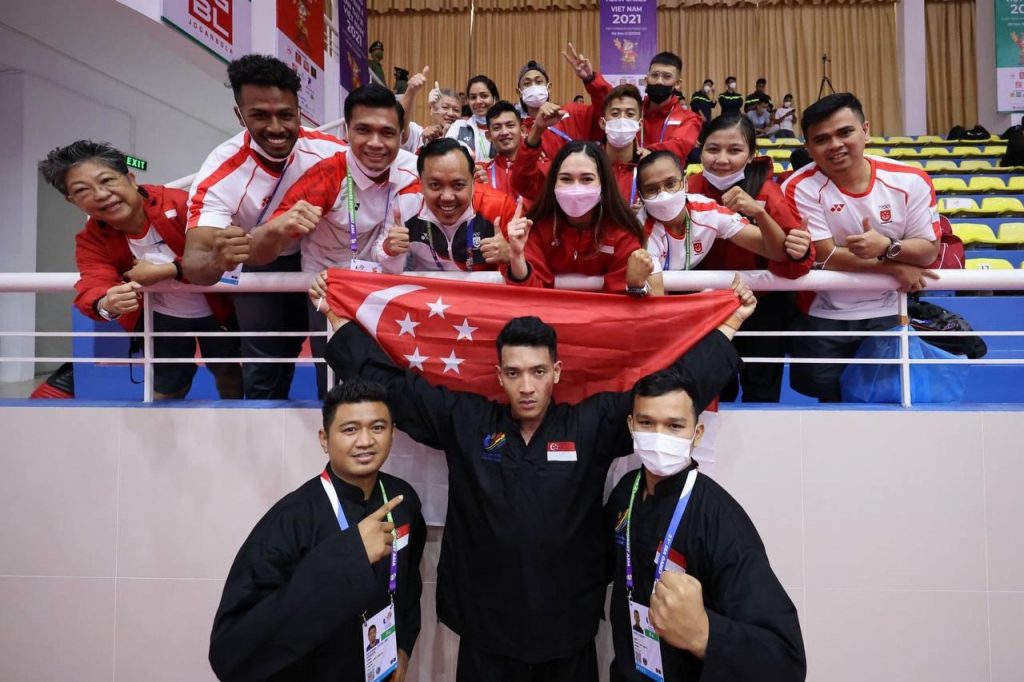 How did your education at PSB Academy help you to perform better in your environment? Or how did the course enable you to have an edge over others? 
I remembered various lessons from my Sports Science lecturers, which helped me tremendously in my sport. As mentioned, when I tore my ACL before the SEA Games, besides following the doctor's advice, I also remembered an advice that one of my lecturers gave, which is to strengthen my quadriceps and hamstrings. That helped a lot, as the muscles relieved the pressure on my joints, and my trainings did not aggravate my injury further.
What motivated you to pursue higher education, and why did you choose PSB Academy?
I was from the Institute of Technical Education (ITE) studying Mechanical Technology. I chose Engineering at that time because I didn't know what to do. But after that, I decided that I didn't want to waste time, so I just took a course that was related to my profession as an athlete.
I knew about the Sports Science diploma course at PSB Academy from one of my teammates who was once a student there, and he told me everything about the school, such as it being recognised for athletes, so I decided to join. Being able to learn more things about sport and exercise science is what motivates me to pursue higher education. I hope I'll be able to use whatever I have learnt, and guide my teammates in training.
What do you see yourself accomplishing in 5 to 10 years?
After my NS, I want to focus on becoming a full-time athlete because I foresee myself standing at the podium with my gold medal and the Singapore flag behind me someday.
When I retire eventually, I also hope to continue to contribute back to the sport by guiding the next batch of athletes.