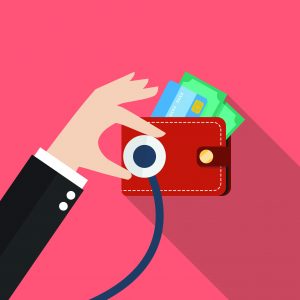 The allure is tempting: Enjoy perks such as air miles, cashback, or rewards points for spending on things you like. However, there is a lesser-known fact about credit cards that are often overlooked- if you use your credit card responsibly, it will contribute to building up your credit history and will be beneficial when applying for future loans. Read on to find out how.
Applying for A Credit Card
A credit card is a form of extended credit that enables you to spend in advance up to the credit limit set for your card. The total amount that you charge to your credit card refers to your outstanding or unpaid balance. It represents what you owe to the credit card issuer.
Before you start choosing a card, run through the below checklist:
Can I pay for my purchases in full every month?
Or do I intend to pay the minimum sum required and carry the balance from month to month?
If I do roll over the remaining amount after paying off the minimum sum, will I be able to pay the extra charges incurred?
Is this card meant for emergencies only?
Hence, take some time to consider what you need out of this card — knowing that will make it a lot easier to pick the right one. It is also beneficial to understand what exactly having a credit card entails.
The truth is, using your credit card responsibly and paying in full every month will help you to build a strong credit history which could put you in good stead when applying for essential credit such as a car loan or home mortgage. Having your first credit card will prove useful in building your credit history and maintaining your financial health as your creditworthiness is assessed based on past and current credit activities.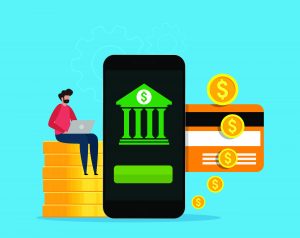 What to Take Note of Before Applying for Your First Credit Card
Annual fees
There is an annual membership fee which you have to pay for the use of the credit card.
Monthly statement
Your credit card issuer will send you a monthly statement (i.e., bill) with details of your credit card transactions for the month. Check your statement carefully to keep track of how much you've spent and to verify if there are any fraudulent or inaccurate transactions.The payment due date is the date by which the card issuer must receive your payment in full to avoid incurring interest and late charges.Total credit limit reflected refers to the total amount of credit you can "borrow" under one or more credit card accounts with the same credit card issuer.
View sample credit card statement
Foreign currency transactions
Overseas purchases will be converted to Singapore dollars in your bill. The foreign exchange rates used per transaction may fluctuate according to the bank's exchange rate for the day and usually include currency conversion charges or other administrative fees.
Interest-free period before the payment due date
Your credit card issuer will usually extend 20 to 25 days of free credit period before the due date for you to make payment, after which it starts charging interest and late fees.
Minimum sum for payments
If you make a partial payment or only pay the minimum sum due, interest will be charged on the unpaid balance. The minimum sum is usually 3% to 5% of your outstanding balance or a specified amount, e.g., S$50, whichever is higher. You can pay your outstanding monthly balance in full, make a partial payment or pay the minimum sum. However, a high-interest charge (25% to 29% per annum) will be applied to the outstanding balance and any new transactions charged.
Tracking Your Spending Habits
Regularly keeping tabs on your credit card usage allows you to make adjustments to your expenditure. It is recommended for your budget to be calculated based on your income instead of your credit card limit. The budget should also have a buffer for unexpected spending such as unforeseen medical bills etc. Planning ahead is crucial to avoid unnecessary debt as this helps to assess our ability to manage repayments and avoid high credit exposure. The goal here is to stretch our allocated budget across the month.
When it comes to selecting the right credit card for usage, there is no standard card that fits all. You need to identify the primary purpose of the card and find the one that has the most mileage for your personal needs. For example, if you are looking for a cashback card for everyday purchases like groceries or petrol, check if the credit card has special perks for those places you frequent. It definitely pays to do a little background research.
---
Brought to our students by Credit Bureau Singapore. Follow Credit Bureau Singapore's (CBS) Facebook for more of such updates and tips on how to stay credit active!