BACK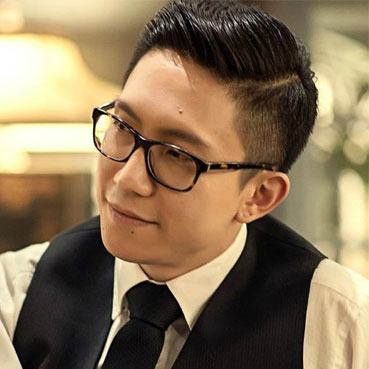 Arkar Kant Kaw
Class of 2012
Bachelor of Business, The University Of Newcastle, Australia
School of Business and Management
"Don't ever give up!! Don't waste your precious time and energy by working so hard, work smarter." – Arkar
---
Briefly share the highlights of your current career portfolio. 
Since 2017, I joined Diamond Dragon Co.Ltd, one of the biggest palm oil importing companies in Myanmar. We run different business sectors such as trading, travel and tour, manufacturing and logistics. I am the Executive Director specialised in palm oil trading, from the manufacturing of polypropylene (PP) bags and different kinds of edible oil (vegetable, sunflower, canola and soybean) to distributing to the whole country.
Briefly share how you founded Myanmar Student Association (MSA).
My very first day in PSB Academy was on 7 January 2007, starting with the foundation semester. After that, I was suggested by my senior to build a community for our fellow Myanmar students. As I like the idea of building a community, I started planning from the very beginning. At that time, there were around 15 Myanmar students in PSB Academy. After three months, we initiated MSA with a team of five and positions like President, Treasurer, PR, and Sports Manager. Later we came up with the complete organisational structure of MSA including the roles of five officers.
What were the challenges you faced as a student leader? 
The very first challenge I faced was budgeting. Our MSA 2008-09 batch started off with a limited budget to organise events. However, our committee collectively saved enough money and successfully held activities such as fresher welcome, gatherings and so on. After we successfully organised many events, MSA was sponsored by PSB Academy.
Tell us one important reason why students should participate in student life activities. 
One of the important reasons for students to participate in student life activities is to acquire new knowledge, ideas and better understanding of mutual respect among committee members, leading to better teamwork. On top of that, they can broaden their social network while working with different people, which is beneficial for their future endeavours.
What do you think of the career opportunities for fresh graduates in Myanmar? 
Nowadays, there are many career opportunities for fresh graduates in Myanmar. Both local and foreign companies, especially banking industries, are looking for fresh graduates to bring valuable changes to their business.