BACK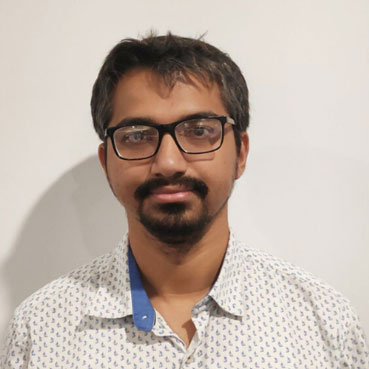 Bhupen Batra
Class of 2020
Master of Business Administration, The University Of Newcastle, Australia
School of Postgraduate Studies
Can you give us a brief introduction of yourself please?  
I am from Mumbai, India. I previously studied for my Bachelor's degree in Engineering in India and graduated in 2015. I am now studying MBA in the University of Newcastle with PSB Academy in Singapore.
What made you further your studies with PSB Academy (versus other institutions)?
The fast-paced course, the trimester system, the unique location and the classroom structure in PSB Academy.
How will this programme help you to make a difference in your workplace, industry and/or your local community?
Acquiring a Master's degree in Business Administration will help me realise my goal of having a self-sufficient business. I look forward to further courses that can help me gain experience as an entrepreneur, such as mentoring programmes that PSB Academy can offer.
This is interesting! What kind of business will you be starting?
I was the proud owner of a local retail and wholesale store in Mumbai. With my experience in Business to Business transactions and Business to Customer transactions, I know how to start any business in the goods industry. As I like to keep abreast of the latest market statistics, I am sure I can find an opportunity to create a business.
You mentioned further courses – have you already shortlisted some?
After getting my MBA, I will be searching for a course in Digital Marketing, global supply chain management, or analytics and statistics, depending on the job I will acquire after my graduation.
How has life been since you started studying in PSB Academy?
I was able to understand the direction I need in order to enhance my career. I am currently involved in multiple activities. Being a student leader gives me opportunities to organise activities and stay up-to-date with upcoming events.
What's your number one passion?
My number one passion is being able to hold a conversation with every individual. To achieve this dream, I try to involve myself in events and voluntary opportunities in order to improve my knowledge on various subjects. I see myself as someone who can help people achieve their dreams by providing them insights based on the knowledge that I have accumulated.
In what ways has your education with us added value to your personal development and professional opportunities?
I have gained multiple insights in my own personality. My education has opened countless opportunities in my career. Subjects such as Organisational Behaviour, Leadership, and Strategic Management have provided me with different perspectives for analysing myself and other business individuals and organisations. This helps me to determine whether they are a good fit for me to work with, in order for me to have a successful career in the future.
How approachable and helpful were the lecturers/tutors? Was there anyone who motivated you through the challenges of completing your course?
The lecturers were very approachable. I would like to highlight Mr Marc Wong from Career Services who has helped me settle in and direct me to the right path in my future, and Dr Kirrilee Hughes who gave us moral support to take on the final exam and even helped me to clarify a few last-minute doubts.
My favourite teacher is Miss Rita Pidani who has been a great help throughout the course. Her industry and university connections have helped everyone with regard to our courses and careers.
What was the most memorable about your time at PSB Academy? 
The events and games played at the Townhall in City Campus.
Any last remarks, words of inspiration or advice for those looking to take the same path as you?  
As an Indian citizen, I think that the population and the standard of living of the country might have restricted our points of view to just the country, instead of including the world. I would like to advise all my peers to think outside the "bubble" of the country and get a worldview of all the problems you plan to solve. Create a global company instead of just a national firm.