BACK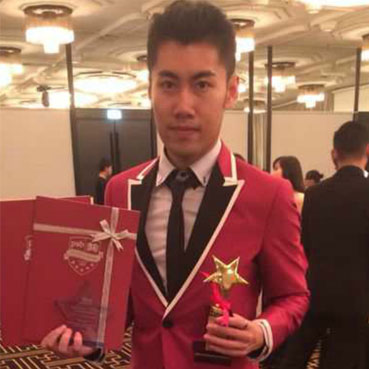 Yang Ao
Class of 2016
Bachelor Of Mechanical Engineering (Honours), The University Of Newcastle, Australia
School of Engineering and Technology
"The right mentality determines how far you can move forward in both your career path and life." – Yang Ao
---
What were some of the most valuable take-aways as a student leader in PSB Academy?
The student committee were the epitome of the society. Whenever we organised student events, as the President of Student Council, I had to lead and manage different people from various backgrounds, cultures as well as personalities to ensure everything ran smoothly with minimum hiccups. Those these experiences, my ability to communicate with others as well as management and cooperation skills improved significantly. On top of these, my capability for time management and high-work efficiency that were developed through my student leader journey become very valuable takeaways in my career.
Why do you think it is important to keep in touch with the school after you graduated?
I am very appreciative towards the school as this is a place that played an important role in my growth; career and life. The people at school are like family members who will always be the pillar of support for us regardless of where we are. Whenever I encountered any difficulties or had doubts on something, I could always seek opinions from anyone. Furthermore, PSB Academy provides the platform for students to connect with alumni as well as industry partners for different opportunities.
Briefly share the highlights of your current career portfolio.
I am currently working in Shanghai Korn Ferry Human Capital Consulting Company Limited, a global organizational consulting firm, as Talent Sourcing Specialist. Our team provides industry-leading solutions to help clients reach and realise the full potential of their talent. Our solutions align talent strategies with business strategies to bring the right talents into organizations while reducing recruitment costs. Through my course of work, I am able to grasp the market trends and know the most updated industry information. Furthermore, I have the opportunity to meet all sorts of talents from various industries and help them connect to the companies and vice versa.
What were the challenges you faced when you were job-hunting? How did you overcome them?
Like many fresh graduates, I was lost and confused at the beginning of my jobhunting process. I was indecisive of the job type and industry to apply for hence I decided to take a step back to re-evaluate myself to understand my strengths and weaknesses in order to make a better judgement for my career choice.  Furthermore, I feel that it is important to start my career from the starting level before climbing up the corporate ladder.
What are your thoughts on the opportunities available in China for new graduates?
Although it seems like there are plenty of job opportunities in China; for fresh graduates, they should not have this mindset that they will definitely have countless offers waiting for them. Furthermore, once they enter the workforce, it is expected that the job is usually quite routine and easy to deal with at the beginning but there will come a need to cope with high intensive schedule/work later on in their career. It is important to remember not to give up easily especially when the job/industry is the right one for them. Their perseverance will pay off someday and they will be very grateful that they had not given up easily.