Introduction
In the Bachelor of Biomedical Science degree students, will combine the fields of biology, pharmacology and medicine, as well as aspects of anatomy, biochemistry, microbiology, genetics, immunology, cell and molecular biology, physiology and neuroscience.
The degree will teach them about the human body, its structure and its functions. This includes understanding how diseases manifest and how drug strategies are used to treat these diseases. Students will also learn the practical skills needed to explore the underlying molecular basis of acute and chronic illnesses, understand how to apply biomedical research and how to convey scientific and biomedical science information.
Course Highlights
Advanced Standing
Stand to receive 6 – 12 module exemptions and possible completion in 12 – 36 months with a relevant polytechnic diploma qualification.
Purpose-Built Science Labs
Work with some of the industry's commonly used equipment across our three life science and chemistry labs, which are designed through more than 10 years of teaching life science.
Learn from Subject Experts
Learn from our experienced academic team, with PhDs from reputable universities in Singapore and abroad.
Progress to Medical Pathway
Graduates with MCAT/GAMSAT may be able to progress to medical school, subject to institutions' admission requirements.
Potential Career Opportunities
Graduates may choose to pursue a future (but not limited to) in these departments/industries:
Clinical Trials Administrator
Programme Consultants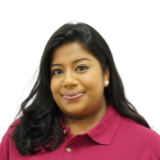 Meera Ananthan
0900 - 1830 (Monday - Friday) - City Campus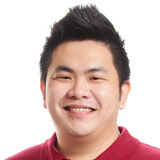 Ken Lai
0900 - 1830 (Monday - Friday) - City Campus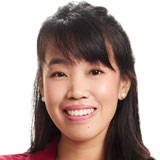 Liesa Desisca
0900 - 1830 (Monday - Friday) - City Campus