Introduction
The Bachelor of Science (Applied Chemistry and Molecular Biology) is a course that provides students with the opportunity to focus on subjects directly related to drug design and organic synthesis, medicinal chemistry and forensic science. This degree allows students to develop skills that are highly regarded and highly valued in the chemical industry.
Students will apply principles in the core areas of inorganic, organic, physical, biological, analytical, computational, materials and macromolecular chemistry. This includes practical skills such as synthesis, analytical, physical or computational chemistry laboratory work.
This course has been particularly developed to support the internationally growing biotechnology and pharmaceutical industries and provide students with a robust basis for progressing into a wide variety of chemistry-based post-graduate study and career paths
Course Highlights
Advanced Standing
Stand to receive 6 – 12 module exemptions and possible completion in 12 – 36 months with a relevant polytechnic diploma qualification.
Purpose-Built Science Labs
Work with some of the industry's commonly used equipment across our three life science and chemistry labs, which are designed through more than 10 years of teaching life science.
Learn from Subject Experts
Learn from our experienced academic team, with PhDs from reputable universities in Singapore and abroad.
Double Majors Advantage
Combine perspectives across two life science disciplines to enhance your learning experience.
Potential Career Opportunities
Graduates may choose to pursue a future (but not limited to) in these departments/industries:
Programme Consultants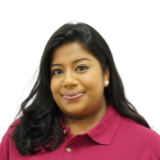 Meera Ananthan
0900 - 1830 (Monday - Friday) - City Campus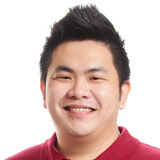 Ken Lai
0900 - 1830 (Monday - Friday) - City Campus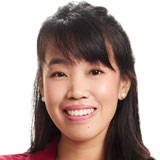 Liesa Desisca
0900 - 1830 (Monday - Friday) - City Campus