Introduction
The Certificate in Engineering Foundation programme is designed to equip students with core concepts of engineering physics and mathematics. These fundamentals are crucial in developing technical problem-solving skills required within an engineering landscape. Additionally, this programme aims to enhance written and oral communication skills which are essential to engineers in their working environment.
Course Highlights
Industry Certification
Earn both the optional Certified Secure Computer User industry certification from EC-Council and an academic certificate.
Progress to A Bachelor's Degree
Continue from our Certificate to a Diploma, and then a Degree in Engineering with us. Subject to admissions approval.
EC-Council

EC-Council is the world's largest cyber security technical certification body. They have trained and certified over 200,000 information security professionals globally. Their certification programs are recognised worldwide and have received endorsements from various government agencies including the US Federal Government.
PSB Academy is proud to be an EC-Council Academia Partner (EC|A) offering EC-Council Academia Programmes in Singapore. We are also proud to be awarded the EC-Council Academia Circle of Excellence Award 2021 in APAC for excellence in cybersecurity training and education.
Potential Career Opportunities
Graduates may choose to pursue a future (but not limited to) in these departments/industries:
Programme Consultants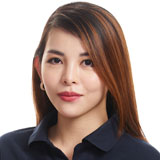 Ivone Sutoyo
0900 - 1800 (Monday - Friday) - STEM Campus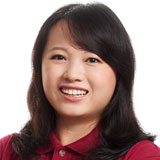 Joanne Ong
0900 - 1800 (Monday - Friday) - STEM Campus