Introduction
Electrical engineering technologists provide technical support and services in the design, development, testing, production and operation of electrical and electronic equipment and systems. They are employed by electrical utilities, communications companies, manufacturers of electrical and electronic equipment, consulting firms, government sectors and a wide range of manufacturing, processing and transportation industries.
The main objective of this electrical engineering diploma is to provide a solid foundation in electrical engineering education to students aspiring to become electrical engineering technologists or future graduates in electrical engineering and to train working adults to be competent in their field of electrical engineering and upgrade their knowledge skill level.
Course Highlights
Direct Entry To University
Stand to receive exemptions when you advance to selected degree courses with us.
Essential Engineering Skills
Gain training in professional skills such as semiconductor devices, amplifier and filter circuits, MATLAB programming and Arduino fundamentals.
Purpose-built STEM Campus
Immerse yourself in a STEM-focused environment equipped with facilities such as an engineering lab, a fluid mechanics lab, a dedicated engineering project room and multiple computer labs running AutoCAD, MATLAB and other specialised software.
Potential Career Opportunities
Graduates may choose to pursue a future (but not limited to) in these departments/industries:
Programme Consultants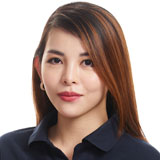 Ivone Sutoyo
0900 - 1800 (Monday - Friday) - STEM Campus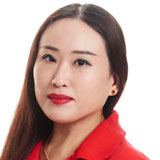 Janice Cheong
0900 - 1800 (Monday - Friday) - STEM Campus