PSB Academy
Postgraduate Diploma in Cyber Security (E-Learning)
Introduction
In an era of growing digital threats, the need for skilled cyber security professionals is paramount. At PSB Academy, we present the Postgraduate Diploma in Cyber Security (E-Learning), designed for those seeking to secure their future in the cyber world. Our online cyber security course provides you with a comprehensive and profound understanding of cyber security, tailored to meet the industry's in-demand skills.
As a full-time programme registered with the Committee for Private Education (CPE), our course offers a flexible learning schedule, allowing you to access your lessons and study materials at your convenience, anywhere, anytime.
Who Can Benefit from Our Course?
PSB Academy's Postgraduate Diploma in Cyber Security (E-Learning) programme is perfect for recent graduates, early and mid-career professionals in any discipline seeking to transition into the cyber security field. The curriculum is tailored to equip students with all the necessary IT/computer science background, allowing them to work at a professional level. They will also be able to develop a range of skills in areas such as computer networking, ethical hacking, computer forensics investigations, information security management, linux shell programming, and IoT fundamentals and security. Not to mention, the course will build foundations for further study at MSc level with our University Partners.
Why PSB Academy is the Top Choice for Your Online Cyber Security Course
When you sign up for PSB Academy's Postgraduate Diploma in Cyber Security (E-Learning), you are making a strategic decision for your educational and career progression. Here are the reasons why our cyber security online course should be your top choice:
User-Friendly Learning Platforms: With unrestricted access to our progressive learning management system, your study materials and video content are available at your convenience.
On-the-Go Learning: Our PSBAccess mobile app optimises your learning journey, bringing our cyber security online course directly to your preferred devices.
Assistance Upon Request: We understand the importance of individual support in your academic journey. Our knowledgeable staff is available to provide guidance and answer any questions you may have along the way.
Enhance Your Employability: Gain a competitive advantage in the job market and open doors to exciting career opportunities in the rapidly growing field of cyber security. Expand your knowledge and skills in this high-demand industry, and position yourself for success in the digital age.
A World of Opportunities Beyond the Postgraduate Diploma in Cyber Security
Our Postgraduate Diploma in Cyber Security programme does not merely culminate in a diploma. With our esteemed partnerships with universities worldwide, PSB Academy paves the way for your seamless transition to our Bachelor's degrees and Master's degrees of cyber security. Our online cyber security degree programmes serve as the ideal launching pad for your advanced studies, propelling you towards new professional zeniths.
Launch Your Cyber Security Career with PSB Academy
PSB Academy is dedicated to bringing your career aspirations to life. With our Postgraduate Diploma in Cyber Security (E-Learning), you gain the requisite knowledge, skills, and support to thrive in the dynamic field of cyber security. Our programme is more than a foundational course; it's a comprehensive learning journey helmed by experienced faculty. PSB Academy's Postgraduate Diploma in Cyber Security (E-Learning) is the starting line in your race to mastery in cyber security. You can also view our full range of online certification courses in infocomm technology, which will provide students with a robust foundation and the essential skills needed to succeed in the cyber security industry when they graduate with a certificate. Apply now to begin your journey with PSB Academy.
Course Highlights
Possible Progression To Master's Degree
Stand to receive exemptions when you advance with our Partner Universities.
9-Month Programme
Complete 6 modules, such as Ethical Hacking and Penetration Testing.
100% Online
Only online quizzes, tests, assessments, and online lab exercises. Study anytime, anywhere
Programme Consultants
Thinzar Kyaw
0900 - 1800 (Monday - Friday) - City Campus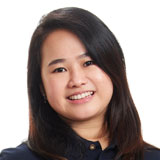 Lucy Jap
0900 - 1800 (Monday - Friday) - City Campus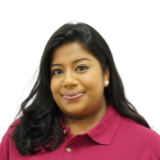 Meera Ananthan
0900 - 1830 (Monday - Friday) - City Campus