Introduction

This programme is structured with a strong emphasis on practical work to build students' skills and confidence in the usage and application of contemporary Robotics and AI technologies. Students will learn the elements needed to build a robot, from simple electronic circuitry, software engineering and control, to high-level robot intelligence and will learn how to develop robotic systems and bring the learning to life.
Course Highlights
Purpose-built STEM Wing
Immerse yourself in a STEM-focused environment equipped with multiple computer labs running MATLAB and other specialised software.
Industry Immersion
Enjoy opportunities for professional events, seminars and workshops when you join as a student member of the Singapore Computer Society (SCS) and The Institution of Engineering and Technology (IET).
Programme Consultants
Thinzar Kyaw
0900 - 1800 (Monday - Friday) - City Campus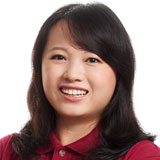 Joanne Ong
0900 - 1800 (Monday - Friday) - City Campus