By Eva Etika, Alumna
Bachelor of Arts with Honours in Media and Communications, Coventry University
Graduation signifies the closing of a chapter and the beginning of a new one. And while it may sound cheesy, it was something I believe many of us could relate to. Be it graduating from Polytechnic or Junior College and enrolling into a University or graduating and entering the corporate world, we are constantly stepping on new ground.
It has been over a year since I have graduated from Coventry University, majoring in Media and Communications. So, what have I been up to since then?
Taking a Short Break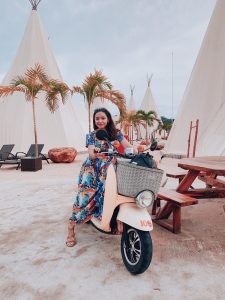 Many may fall into the norm of rushing to secure a job right after graduating, but I believe taking a break may not necessarily be a bad thing. After all, you did work very hard, so why not reward yourself.
After my final semester in October 2019, I took a three-month break to travel with my friends and family. I even managed to squeeze in a part-time job at a boutique, where I assisted with a sales fair.
Starting my Job Search
While the short break helped me re-energise for the new year, I knew I had to find a full-time job.
I knew I wanted to work in the media and design industry even before I graduated. So, before starting my job search, I wrote down the criteria and guidelines of the job I wanted. After filtering them out, I told myself not to be picky and apply for relevant positions that I believe I can execute well.
On the first day of 2020, I sat in front of my computer the entire day looking through job portals such as LinkedIn, MyCareersFuture, JobStreet, and many more. Throughout my job search period, I sent in over 60 applications.
Preparing for Interviews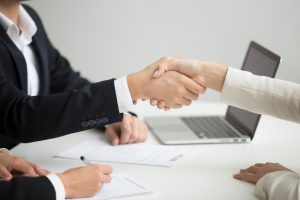 On the 3rd day of 2020, I was humbled to receive my first interview invitation. Before the interview, I made sure that my portfolio is ready and took the time to read up on the company's background. On top of that, I made an effort to rehearse the commonly asked questions so that I will not be a bundle of nerves during the interview session.
I was thankful that I prepared myself before the interview, hence, managed to pass the first round of interview. At the second round of interview, I was given a case study test where I had to present to a panel of interviewers. I took this opportunity to put my set of skills and knowledge to the test. I was grateful that everything went smoothly and received positive feedback and many pointers to learn from to be a better designer. Eventually, I moved on to the third round of interview, where I met the manager in charge of the designers in the APAC region. During this third round of interview, it was a semi-casual conversation session and getting to know me as an individual and how I would best fit into the team. Once the manager gave his approval, the HR got in touch with me to discuss the job offer, terms and conditions that I would have to abide by, and the benefits. This was the final stage, and I was super grateful for this opportunity to pursue my dream job.
Scoring My Dream Job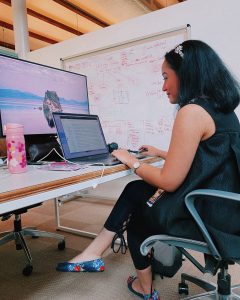 Looking back, it has been a long journey since my Polytechnic days, and I'm thankful that Coventry University offered an alternative pathway to continue my studies in the field of Media and Communications. Through this course, I realised the vast potential of bridging UI/UX into the Media Industry.
Today, I'm on my 2nd year in the role. My job entails interface design work for applications across various platforms such as mobile, tablet, and TV. These applications are mostly over-the-top (OTT) media service, which is a streaming media service offered directly to viewers via the internet such as Netflix, Hulu, and Starhub+. Fun, isn't it?
If you are graduating this year, my advice to you would be to pursue the industry you are passionate about – don't let those years go to waste. Make full use of the knowledge that you have gained during your years of studies and explore the potential that lies behind it. This would elevate you as an individual when you are searching for a job – giving you the X-factor that sets you apart from other job seekers! Wishing you all the best in your future endeavours!
Disclaimer: All views and statements expressed are solely personal opinions and do not represent those of PSB Academy or other people and organisations.