As one of Singapore's few Sports Nutritionists who is trained in sports science, James Yeo Yi Quan works with high-performance athletes and has also been featured on media such as The Straits Times, Expat Living, EsquireSG and JustRunLah. He also sits as a subject expert reviewer at Precision Nutrition, a nutrition training centre for the world's top nutrition coaches, and has supported Institute of Performance Nutrition in their technical development work.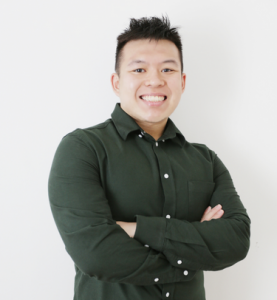 A Sports Science graduate from Edinburgh Napier University, James is now the Head of Education at DexaFit Asia Pte Ltd, a diagnostic centre that provides sports science tests, and he is also the founder of Performance Nutrition Pte Ltd. We had the privilege to sit down with him to find out the story behind his achievements.
Hi James, can you please tell us more about your work since you graduated in 2016?
After graduating from Edinburgh Napier University in 2016, I completed my post-graduate Diploma in Sports Nutrition in 2018. Then, I started my own company, Performance Nutrition Pte Ltd. I am also the Head of Education and Director at DexaFit Asia Pte Ltd. Along with the regional General Manager and the pioneer staff, I helped to set up the company in 2020 when COVID-19 first hit us.
What motivated you to set up your own company — Performance Nutrition Pte Ltd?
As sports nutrition is relatively new compared to human nutrition, there weren't many opportunities available to further my career and learning development. I thus started my first company, Sports Nutritionist James, so that I could run a sports nutrition practice in Singapore under the governance of the British Dietetic Association (BDA). Performance Nutrition Pte Ltd is the full-fledged company that I set up after I've grown as a Sports Nutritionist for a while.
Setting up your own business isn't easy, from the administrative works to the finding of clients and being involved in their nutrition progress, etc. How do you manage all of this?
Setting up a business is pretty similar to taking care of the body  — you need to understand what goals you have and how you want to see your business flourish. Thereafter, you simply need to plan out what needs to be done, execute it, and adjust as you go. In my case, it helps a lot to build an ecosystem around me, with partners whom I regularly refer to for services like physiotherapy, strength and conditioning, and mental skills.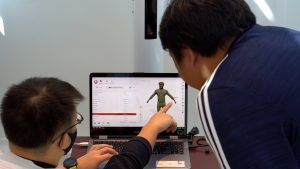 Can you describe your day-to-day process as a Sports Nutritionist?
No two days are the same. On some days, I have to plan customer retention and lead generation strategies, while on other days, I might need to be involved when my partners want to talk about important initiatives. Another part of my commitment includes taking care of clients and creating content on social media.
You have worked with a few high-performance athletes in Singapore. Can you tell us more about it?
I have been fortunate enough to work with a few high-performance athletes, including equestrians, race car drivers and ultra-endurance sportspeople, such as Amir Khan, Singapore's Mixed Martial Arts (MMA) fighter in ONE Championship; Leon Kwek, a Singaporean basketball captain who plays for the Singapore Slingers in the SEA Games; and Serena Teoh, a Singapore marathoner who participated in the 2019 SEA Games.
What do you do as the Head of Education at DexaFit Asia Pte Ltd?
I'm responsible for the operation protocols of our offerings, interpretation of test results, and training of our staff and partners to understand and interpret test results. I work with different fitness businesses, and I am involved in strategic projects that allow us to better reach out to the masses with specific services that are usually only available in a research setting. I also support the company in their marketing, business development and public relations efforts.
How do you juggle between the two different roles at DexaFit Asia Pte Ltd and Performance Nutrition Pte Ltd?
At DexaFit, my team and I will agree on certain things that need to be done regularly, and I also have to fulfil my duties as a Sports Nutritionist at Performance Nutrition. I always prioritise the tasks that are more urgent by setting deadlines to tackle them first. The good thing is that physiology and nutrition are closely related to sports science, so it's not like I'm learning or speaking two different languages at different times. Ultimately, it's about setting proper expectations between me and my team.
How did you learn about PSB Academy and Edinburgh Napier University, and what are some of the technical skills and knowledge you have gained from your course that has helped you in your career?
PSB Academy was one of the only two private institutes that offered a sports science degree course in 2013. I like all things sports science — my love for it grew after losing a lot of weight, so I enrolled for the programme. I particularly liked the physiology lessons as they talked about the effect of exercise on the body, which helped me understand how the body works at a deeper level. I would take the concepts I have learnt and translate them into practical applications. For example, I would conduct personal training on a freelance basis or volunteer my time at a sports team, which I did with Wildcards, the top cheerleading team in Singapore.
Were there any lecturers who have inspired your learning?
Mr Matthew Hillyer has truly inspired me mostly due to how detailed he is as a person. He is also the reason why we had clear ideas of what to do, such as writing our academic papers, citing research, and ensuring that test protocols are up to standard. I have also spent hours after each paper consulting him outside of his teaching hours.
Do you think a degree from a private education institution matters when it comes to career fulfilment?
Employers nowadays are less focused on what paper credentials you have; they are more concerned about the kind of problems you can solve, and how you can add value to the company. You should hence pay more attention to modules that you think might be directly relevant in your workplace in future. Your lecturers may also have real-life work experiences that you might be able to tap on  — one of my earliest sports science opportunities was given by Edgar Tham, who is still teaching in PSB Academy today.