Edinburgh Napier University
Bachelor of Science Sport and Exercise Science (Top-up)
Introduction

The programme explores the science used to help the body perform to its full potential. It offers more than most sports science degrees because you learn about science purely in its relationship to exercise and sport. Study physiology, biomechanics, and sports psychology but also take a very practical approach to the application of science to sport.
Students will learn how to carry out a wide range of procedures and use equipment involved in exercise physiology, biomechanics, sports psychology, injury rehabilitation and coaching.
The practical nature of this programme also encourages the development of skills necessary for all graduates to perform efficiently in the work environment.
Course Highlights
Purpose-Built Sports Lab
Study in an industry-standard facility focused on optimising athlete performance through sport science technology such as speed gates and 3D motion cameras.
Learn From Industry Practitioners
Gain industry insights from our experienced team of sport science lecturers, which include certified personal trainers and sport coaches.
Industry Immersion
Enjoy opportunities for sports internships or industrial visits.
Direct Entry to Academic Year 2 or 3
Stand to enjoy module exemptions and possible completion in 12 – 16 months with a relevant polytechnic diploma qualification.
Professional Recognition
In collaboration with SportSG, graduates from the programme enjoy direct waivers to CoachSG's FSS and ISS courses.
Potential Career Opportunities
Graduates may choose to pursue a future (but not limited to) in these departments/industries:
Sports Performance Analyst
Programme Consultants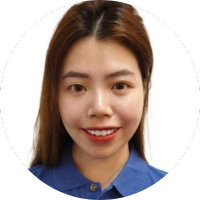 Carrie Pang
0900 - 1930 (Monday - Friday) - City Campus
Izwan Hussin
0900 - 1930 (Monday - Friday) - City Campus