As a strong believer of lifelong learning, Sean Yong was motivated to pursue higher education for his personal development about a decade ago. "At that time, I needed broader knowledge of what makes the business world tick. I wanted a course that can help me adopt new ways of thinking, develop my critical and abstract thinking and acquire problem-solving skills. I knew I needed a structured programme to guide me through, and what's a better way to do so than to have a formal education at a degree level?" said Sean, who graduated in 2013 with a Bachelor of Science (Honours) in Business Studies.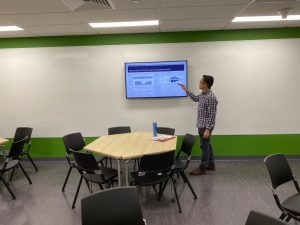 Sean's dedication to lifelong learning made PSB Academy reach out to him for a teaching opportunity in 2019. As an adjunct lecturer at the school teaching the Professional Certificate in Digital Marketing, he sees this as a form of giving back to his alma mater too. "When PSB Academy reached out to me for this teaching opportunity, I said yes to it immediately. I have always looked forward to contributing and sharing my knowledge and skills," he said. He is also a digital marketing mentor and coach for Infocomm Media Development Authority (IMDA)'s SMEs Go Digital programme.
He continued, "PSB Academy is a reputable school that provides quality education and student experience. Their courses are often well planned and organised, which gave me full confidence to further my studies there."
Sean felt that although the 3-year business degree programme was challenging, it was well structured and taught students to be agile learners, inspiring participation and invoking innovation. He recounted, "The lessons were interactive and filled with real-life examples, so we could apply theories to actual cases in the world. Through the real-life experiences shared by the local and overseas lecturers, we were able to get exposure to different cultures and perspectives. I also gained more knowledge through networking with my classmates of different backgrounds and work experiences."
Currently the group digital marketing manager at a multinational national corporation (MNC), Sean said the skills and knowledge that he acquired at PSB Academy contributed to his career growth by giving him a structured understanding of digital marketing and showing him how he could apply it to the business world.
Even though the degree is no longer offered at PSB Academy, but Sean shares how the modules have helped him tremendously, "The Marketing Strategy and Planning module helps me craft marketing strategies using established frameworks. Structured planning helps me carry out these strategies in steps to measure success metrics at each stage," said Sean. "The module on Marketing Development and Buyer Behaviours helps me understand the psychological behaviour behind consumer purchase actions. This helps marketers think from a consumer's perspective and identify unique selling points (USPs) tailored to different market segments and target audiences. The rest of the modules like Operations and Project Management, Strategic Management, Economics and Information Management Strategy help me to work on project management and understand how businesses function at the macro level."
Overall, his learning experience with PSB Academy was an enjoyable one. He has found the strong alumni network, lecturers and industry information and knowledge sessions that the school conducted for students and alumni helpful to stay relevant in the working world. He said, "The support staff were very helpful. The lecturers shared real-life examples and were able to give the right advice to us. More importantly, the skills and knowledge I acquired are practical and are still relevant till today. They helped build a strong foundation for my career."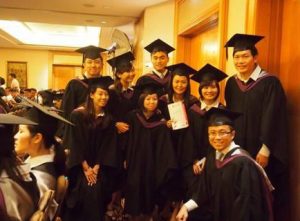 Unsurprisingly, Sean intends to continue learning too. Since his graduation in 2013, he had taken two post-graduate programmes and multiple short courses to stay relevant. "I think it is important to continuously increase my skill and knowledge retention to generate new ideas and see things from different perspectives. I am an avid learner and a strong believer of the saying that 'learning is a lifelong journey'. I hope to continue developing my T-shaped skills profile, with a broader set of generally applicable skills, supplemented by a specific expertise in the digital-marketing-related domain."
Finally, Sean has some words of advice for future students and fresh graduates who are looking for a career in digital marketing: "Marketing concepts and strategies form the core of any form of marketing. Digital marketing requires us to build an online presence through various online platforms. The landscape is always on the move, and technologies and trends are always changing. My advice is to keep up with the latest trends and understand analytics because this data shows us how well a campaign is doing. The best way to get started is by getting into entry-level jobs to learn the ropes, or by acquiring the relevant skills to get into one through short digital marketing courses."