BACK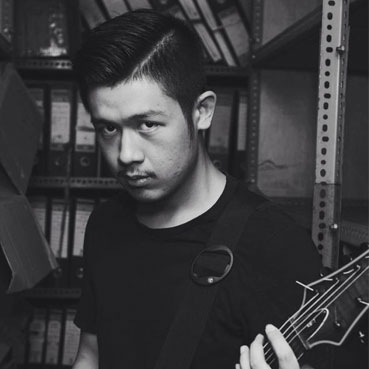 Adolfus Aldo Kosim
Class of 2014
Bachelor of Business, The University Of Newcastle, Australia
School of Business and Management
Nothing makes Adolfus happier than being on stage, performing with his band, D'Ark Legal Society, and making the audience move with the rhythm of his guitar riffs, and drum beats. The heavy metal music that most associate with head-banging has always had a rather calming effect for the young man. While his first love had always been playing in a band, Adolfus did feel that attaining an education was important in its own way. While he was not able to complete his high school education back in Indonesia, Adolfus would not be daunted by the setback and wanted to make amends. While he was looking at options for further studies, he knew that the entire decision really boiled down to his commitment to complete what he was going to start.
Knowing that music was still going to be a priority in his life, Adolfus decided that PSB Academy would fulfil his academic ambitions, and also give him opportunities to pursue his musical interests through student activities. Taking up the Bachelor, with the University of Newcastle at PSB Academy, Adolfus found himself having one of the most memorable times of his life. He realised that with classmates that were willing to walk the path together, studying wasn't that hard after all. In addition to learning how to focus and manage time well, Adolfus made unforgettable memories as part of the organising committee and guest performer for the Chorchipelago Band Competition, led by his peer, Vincent Febryanto.
Adolfus has actively made sure to keep his music career alive, a choice that has been a rewarding struggle in many ways. From being shortlisted amongst top five bands to represent Indonesia in an International Music Festival, Envol et Macadam Festival in Canada, Adolfus and his band also recently released their new album, "Fruit of Chaos".