BACK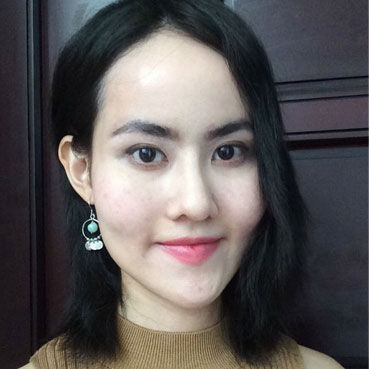 Dang Hieu Thao (Sophie)
Class of 2011
Master of Business Administration, The University Of Newcastle, Australia
School of Postgraduate Studies
Sometimes it's the least expected moments in life that change everything. Sophie had her future all planned out when she graduated with her Masters in Business Administration from University of Newcastle at PSB Academy, and landed herself a job as a technical coordinator in a chemical company in Singapore, handling customer complaints, preparing quotations, arranging plans for two teams of chemical engineers, and monitoring their performances. However, after just a year and a half since Sophie had joined the multinational company, Sophie developed health problems and had to return to Vietnam to seek medical treatment. Life started to become monotonous and often depressing, and Sophie began to feel a loss of direction in the three months that she spent at home while she recuperated. One fine day, her friend dropped by with a small pack of clay, urging her to play with it to kill time. What started out with an activity to pass time, developed into a newfound hobby.
In no time, Sophie was searching up youtube videos, on moulding clay into Anime figurines and miniatures. Spending a little over a year successfully making these figurines, Sophie began to love how she was able to put her creativity to good use, as well as keep her mind busy in the time of recovery. Her business instincts began to seep in, and she began exploring the possibility of turning this hobby into a business.
Researching further, Sophie found suppliers that sold Japanese clay, a high quality, malleable, fine-textured, and non-toxic version of clay that would be as solid as plastic upon baking or air-drying. The next step was the hardest – in which she had to convince the Japanese supplier to provide clay material for her business, as she had not established any website to prove her business capability. Subsequently, her experiences and knowledge from her course days came to the rescue. Making samples of her artworks, and using powerpoint slides, she presented the idea and negotiated an agreement- closing a deal successfully. As a result, she launched FICLAY as an online shop in August 2015 to sell limited edition artwork, with the option of requesting for handmade, personalised gifts in the form of customised figurines and even 3D clay pictures.
Looking at how far she has come, Sophie stands for strength and adaptability, for new beginnings, and the fact that people who find a ray of light even in the darkest of times are the ones that emerge successfully.