BACK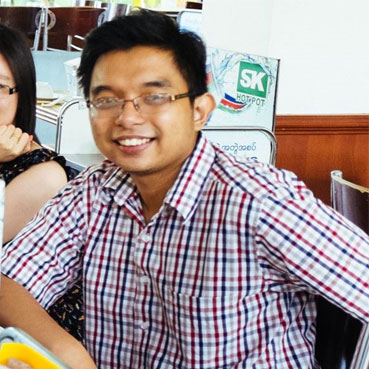 Htet Arkar Soe
Class of 2011
Bachelor of Business, The University Of Newcastle, Australia
School of Business and Management
If you don't take the first step into the unknown, you will never know what you are capable of. Right from making a decision to study in Singapore, to choosing the right institution, and selecting the right opportunities, all the way to implementing ideas into reality, Htet has done it all. Life has come full circle for Htet, since 2014, when he founded EPIC Education in Myanmar. EPIC Education provides guidance and assistance to Burmese students, in regard to pursuing an education in both local schools as well as institutes overseas. Having been through the entire process as a student from a private education institution himself, Arkar knew the lack of services that provided detailed, wholesome information on programme offerings, career pathways and an analysis of the possible options.
Prior to joining PSB Academy, he consulted with many people and researched online to acquire whatever he could to allow him to weigh the costs and benefits of each degree programme. He found PSB Academy's Bachelor of Commerce from the University of Newcastle and was pleased by its quality and recognised offerings, and full-facility campus. Arkar's life at PSB Academy was dynamic with experiences such as volunteering for mega events such as the 2009 Singapore Arts Festival, and the 2010 Singapore Youth Olympic Games.
It was through these supplementary learnings that Arkar picked up life skills like effective communication, and active listening – ones that have helped him significantly throughout his life thus far, both personally and professionally.
After his graduation, Arkar spent two more years with PSB Academy as a management trainee. There, he had the chance to work in various departments such as Curriculum Planning, Programme Management, and International Student Recruitment, even becoming Country Manager at one point. As a student and employee, he was surrounded with the patient and willing peers and colleagues. The exposure that he gained through his time at PSB Academy gave him the opportunity to attain the background he would need to start his own business. Watching his business that kick off from a small idea has been heartening and fulfilling. Today, Arkar works with his team of 8, to compete and flourish in the booming nation of Myanmar, to guide students as they decide to move up the education ladder.