BACK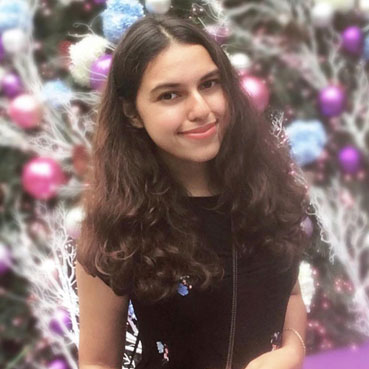 Pooja Sharma D/O Ashok Kumar
Class of 2021
Bachelor of Business, The University Of Newcastle, Australia
School of Business and Management
"My learning journey with UON till now has been pleasant and rewarding" – Pooja Sharma
---
Currently studying Bachelor of Business with The University of Newcastle, Australia (UON), Pooja Sharma aspires to be a successful businesswoman. She shared some factors that influenced her decision to study with UON and how she is benefitting from the course at the moment.
"With a huge aspiration of exceling in the corporate world, I knew I wanted a degree from a reputable university that could support my future career goals. I got to know about UON through my relative, who completed his Master's Degree with UON, and he highly recommended the university. After researching on the university, I found out that UON is one of the top 10 universities in Australia.
Till date, I've completed several modules that have helped me broadened my knowledge and how organisations function independently in their respective industry. The course materials use real-world examples which allow me to relate better to the real working world. The lesson structure suited my style of learning as it is a mixture of individual and group assignments, tests and examination.
My learning journey with UON till now has been pleasant and rewarding. I was given many opportunities to deepen my understanding of how businesses work, the various markets and how it is like to be in the workforce. This course has also challenged me to think out of the box and come up with innovations that can change the way consumers look at regular products. I'm on my final semester and I look forward to gaining new knowledge and skillsets before entering the corporate world!"