BACK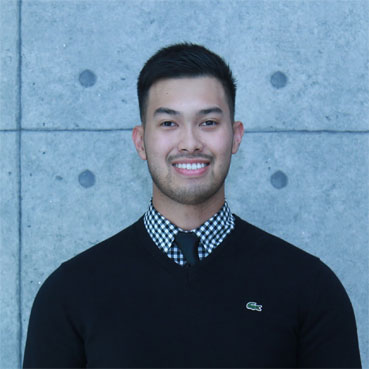 Vety Meng
Class of 2020
Master of Business Administration, The University Of Newcastle, Australia
School of Postgraduate Studies
Armed with his Masters in Interior Architecture and ambitions to build his own firm, Vety Meng made up his mind to pursue an MBA to receive the training in leadership and management skill he required to fulfill his dream.
After a thorough study of all the options available, Vety decided on pursuing the Master of Business Administration (MBA) course offered by The University of Newcastle, Australia, through PSB Academy in Singapore. "I decided to pursue my MBA at PSB Academy because of the multiple accredited programs it offers from world renowned universities. Furthermore, the ability to complete my MBA within a year really appealed to me as it will help me to achieve my goals faster."
Moving to Singapore in early 2019, Vety has really taken to life at PSB Academy. "This has been an amazing experience thus far. I could tell as early as orientation day that I had made the right choice. Seeing the campus for the first time and experiencing the culture and activities of the school really got me excited for what was ahead. Things have just gotten better since. I've had the chance to meet and make friends with people from all over the world. Everyone has been very friendly and welcoming. This includes the lecturers. They make sure everyone has fun while learning and are always on hand to make sure that everyone is headed in the correct direction and no one is left behind. With such a great atmosphere, studying in PSB Academy feels just like home."
"Though I'm having a great deal of fun, the programeme at PSB Academy also ensures that I'm working towards my goals by helping me with personal and professional development. The way the program is structured really makes you push yourself and break through any boundaries you may have thought you had. Whether it's the assessments, industrial visits or professional attachments, PSB Academy ensures that you develop holistically and gives you the opportunity to network and make connections that can help you further your career and ambitions"
Vety is from Cambodia and he is a Future Maker – you can be one too.