Attention all students: Our open house is here once again! This is the perfect opportunity to hear first-hand from students and staff about studying at PSB Academy (or any school you're considering to apply at), so don't miss out! Here's what you need to do to make the most out of events like this.
Step 1: Do research in advance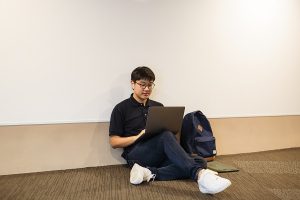 You can find out more about the schools you've shortlisted by checking out their websites. From course requirements to progression pathways, research everything thoroughly so that you'll be able to ask more in-depth questions during the actual event. There's a lot of information to look through and process—PSB Academy has over 9 university partners and over 80 courses on offer, for instance—so the earlier you start, the better!
If you're keen to find out more about student life at PSB Academy, head over to our social media pages for a sneak peek! Our Facebook and Instagram pages are regularly updated with the latest happenings, and inspiring stories from both students as well as alumni. We can be found on YouTube, too!
Step 2: Plan your day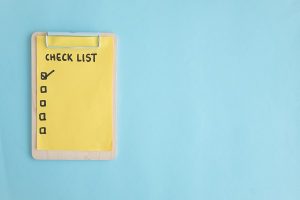 Set aside some time to prepare a checklist of must-dos! Schools often release detailed schedules closer to the event dates: take note of the talks and events that you're keen on and organise everything around them.
Be sure to prioritise, as open houses can get busy and you might not be able to cover everything. Our online open house will have live talks covering various disciplines. Do you want to find out about sports science or engineering? Are you passionate about digital marketing, or do you prefer the cybersecurity industry? Take your pick! Don't forget to register for what you're keen on in advance, and do schedule some buffer time in between each activity for quick breaks.
Here's a tip: ask course advisers and students you meet about future careers. Where do students studying biomedical science aspire to work at, for instance, and what roles have recent graduates in hospitality and tourism management assumed? If you're applying to a course with a specific career in mind, this will help you ensure its relevance and open your mind up to other options.
Step 3: Go for campus tours
It's important to get a feel of the campus you'll spend a significant amount of time in! Keep your eyes peeled as you explore a school's campus virtually, or in real-life. Is the environment vibrant and conducive to studying? Make sure the classrooms are welcoming and that there are breakout spaces aplenty. Will you be excited to study there?
Be sure to check out the course-specific facilities as well. If you're keen on studying media and communications, for example, you should pay close attention to the school's studios. At PSB Academy, we have a TV studio and a radio studio that are true-to-life and fitted with industry standard equipment, giving you the opportunity to acquire valuable hands-on experience!
You can catch a virtual tour featuring our students, who will bring you around both our City Campus and STEM Campus. More details coming to you soon!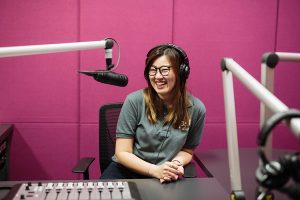 Step 4: Attend the open house with your parents
Your parents can offer you moral support and a different perspective, so consider inviting them to explore a school with you. Don't feel embarrassed—you definitely won't be the only one asking your parents to join in.  But remember to ask them a few days in advance so that they can take time off work!
Speak to our programme consultants via live chat as mom and dad listen to the parent-specific talk delivered by our Assistant Heads of Schools on the options available after the N/O/A-level. This will give you the chance to explore by yourself, while addressing any concerns your parents may have.
Step 5: Don't forget to register
Last but not least, indicate your interest in an open house by signing up early! This helps you secure a spot in advance and lets us know what course you're keen in. This is especially important for talks, which tend to fill up fast.
PSB Academy's upcoming Open House will take place online on 4 April 2020. If you haven't signed up yet, why wait? There's lots of exciting things in store! Apart from live talks and consultations, you can stand a chance to enjoy course fee rebates* and win a MacBook Pro in our lucky draw*.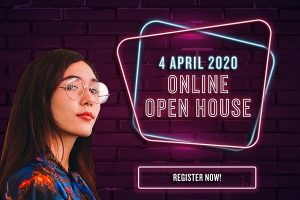 We hope to see you online and wish you a fruitful open house visit!
*Valid only for applicants who sign up for courses from 30 Mar – 4 Apr for the next available intake. Other terms and conditions apply.