BACK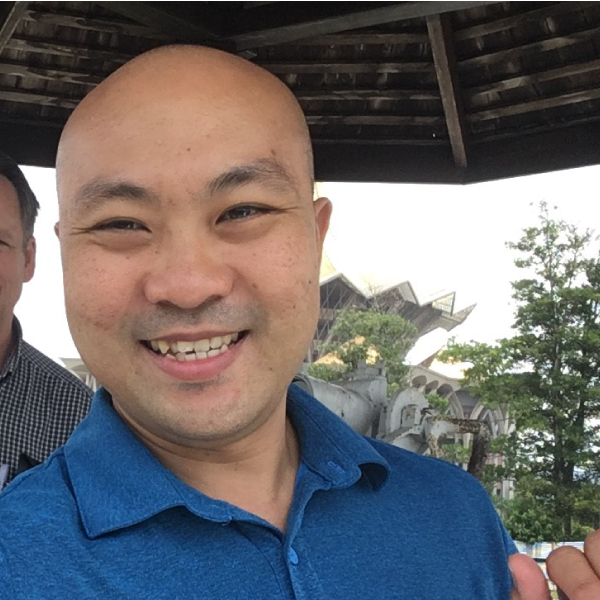 Tan Meng Chong
Class of 2014
Bachelor of Environmental and Occupational Health and Safety (Top-Up), The University Of Newcastle, Australia
School of Engineering and Technology
"Do the very best and let God do the rest." – Meng Chong
---
Could you share with us about your current role as Logistics, Warehouse & OSH Manager at EAPP Company?
My current role requires a fusion of operational and experiential knowledge with skills. One of the greatest advantages and advancements was furthering my education with The University of Newcastle, Australia, at PSB Academy. The Bachelor of Environmental and Occupational Health and Safety (Top-up) has greatly enhanced my skills and knowledge which are relevant to my job scope.
How did you get started in Occupational Health and Safety and what motivated you to keep pursuing it?
In my previous job, I was part of the safety and health project, where I was exposed to the research process and how it benefits the company.  This piqued my interest, and I continued to expand my horizon in the area of Occupational Health and Safety through the bachelor's degree programme.
What career tips would you give to new graduates?
Being passionate is key. But having the right attitude will bring you to the next level. I chanced upon a post on social media which showed that the numerical addition of the letters in "hard work" is 98 while that of "attitude" is 100.
But if you possess both, wouldn't you achieve more? So, my tip is always to be passionate, have the right attitude, and put your very best effort into it. As a wise man once said, you have done your very best; the rest is in God's hands.
What would you consider to be your biggest achievement in your life?
This question is a great reflection of humility and victory in life. One of the greatest achievements is not overcoming challenges but seeing the light at the end of the tunnel and continuously working towards your goal with happiness and joy. The road ahead will get brighter and lighter, and in the end, you only need to complete it.
To be able to graduate from the Bachelor of Environmental and Occupational Health and Safety (Top-up) was definitely one of the many greatest achievements in life by God's grace.
What attracted you to pursue your education with PSB Academy?
I chose PSB Academy instead of other universities because the school provided an avenue for working adults like me to continue our full-time job in the day. At the same time, we can still expand our knowledge and further our education in a related field as a part-time student.
Looking back, what piece of advice would you give yourself if you were still a part-time student at PSB Academy?
If I were still a part-time student at PSB Academy, I would definitely influence and inspire my coursemates towards their goals and gain as much knowledge and skills together through teamwork and tenacity.