BACK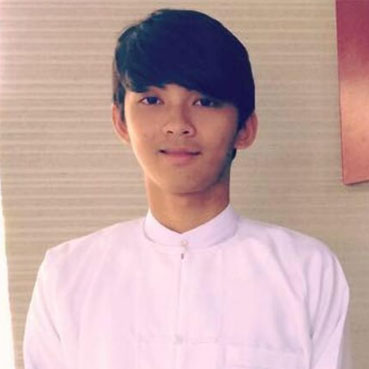 Thura Zaw
Class of 2015
Bachelor Of Mechanical Engineering (Honours), The University Of Newcastle, Australia
School of Engineering and Technology
When looking to pursue his further education back in 2010, Thura Zaw decided that there was only one path he wanted to pursue. "I was determined to pursue my Bachelor's Degree in Engineering and I wanted it to be a world-class engineering course. It couldn't just be from any old school," Thura Zaw said.
"Through my research, I found the Bachelor of Engineering in Mechanical Engineering with The University of Newcastle, Australia and was really excited by it. I knew that it was the course I wanted to take," he explained.
"When I learned that there was an opportunity to pursue this course in Singapore through PSB Academy instead of Australia, I was thrilled. Staying in Asia made more sense financially and I also felt it would be less of an adjustment personally than having to move to Australia. My path forward was very clear and I took the plunge and applied," stated Thura Zaw.
His time at PSB Academy was very illuminating to him and a period of great personal growth. "The course was very thorough. However, it wasn't just engineering knowledge. UON also trained us to think critically and analyse issues from all angles," he began. "The atmosphere at PSB Academy also helped me grow quite a bit. University education is quite daunting and you can get down on yourself pretty easily. However, both the faculty and my fellow students were always there to support me and this really helped me become more resilient," Thura Zaw said.
Thura Zaw was also actively involved in student life on campus even bringing home the Excellence in Student Leadership Award. "Being involved in various student associations was a real blessing for me. It not only gave me a life and an outlet outside the classroom but also helped me to develop people and management skills. I also managed to network with people from many different countries and courses and made lasting friendships. All of these 'extras' that I gained from my time in PSB Academy has really made a difference in my life and career since I graduated," Thura Zaw concluded.
Today, Thura Zaw is a General Manager for an E-commerce company in Myanmar.
Thura Zaw is from Myanmar and he is a Future Maker – you can be one too.