Are you a working professional and thinking of returning to school? You've probably considered studying part-time for its flexibility, as it gives you the chance to attend classes after working hours or during the weekends.
PSB Academy offers part-time courses across a wide variety of disciplines: read on to find out why you should be a part-time student with us!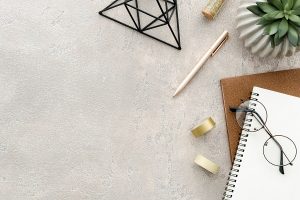 1) You get to meet people from all walks of life
Your future classmates will include people across various age groups journeying through different stages of life!
You could be desk buddies with a like-minded peer who has decided to pursue a degree course in the evenings, and discussion partners with a mature professional who has years of experience in his respective field. You could also be project mates with a homemaker looking to re-enter the workforce—or even a retiree who enjoys learning new things!
Everyone will bring different perspectives and insights to the table, making classes much more interesting: you will acquire knowledge not just from your professors and lecturers, but from each other too. Some of your classmates might even become your mentors or closest friends!
2) There'll be less drain on your finances
Studying part-time allows you to work full-time and draw a steady income whilst you learn, reducing the need for a student loan.
Here's a tip: PSB Academy has scholarships that part-time students can apply for! If you're a member of the Singapore Industrial and Services Employees' Union (SISEU), the PSB Academy-SISEU Scholarship may be open to you. It funds up to 25% of course fees for a part-time degree and up to 50% of course fees for a part-time diploma.
You can also apply for the PSB Academy-SAFRA Sponsorship if you're a SAFRA member! Successful applicants will have their course fees fully funded for diploma courses, and their course fees partially funded at 50% for degrees offered by specified universities.
For more information, why not check out our scholarship page? Don't miss out our course funding and support schemes, too!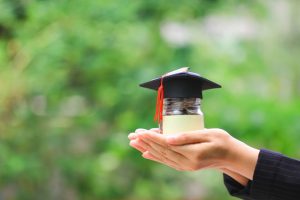 3) You'll get to work on your employability skills
While studying, part-time students can also make full use of the Career Services that PSB Academy offers to give them an edge over their peers! Need advice on how to improve your resume? We invite professional trainers to conduct workshops once a month, who can coach you in resume writing and other areas such as interview techniques and networking skills, too.
That's not all! All PSB Academy students also get to book one-on-one Career Clinic sessions with our HR representative, where you'll get to seek advice on the areas that need more help. We also offer resources such as a personality profiling test, to help you better understand your key strengths and weaknesses, and determine if you are on the right track in your career pathways!
4) You'll also get to maximise your time and build up task management skills
Part-time courses offer you the chance to develop key transferable skills such as organisation and time management, as you figure out how to balance academics with personal commitments and a full-time job. This will be challenging, without a doubt, but you'll definitely grow in self-motivation and discipline as you figure out how to handle the workload and how to prioritise.
These are skills that will set you up for success both in the workplace and in your personal life! You'll also get the opportunity to apply the acquired knowledge and technical skills to your work almost immediately, if your course is in a relevant field.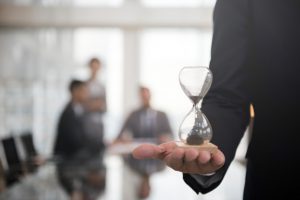 5) You won't go through it alone
Afraid that you might feel overwhelmed while studying part-time? If you need a helping hand, just reach out, and PSB Academy will be there for you! Our teaching faculty can provide academic consultations to students who need extra support, at timings subject to their availability, and our counsellor is available to look after your mental wellbeing at no additional charge!
PSB Academy also offers Learning Support, such as rest breaks and a segregated room during exams, for students who have medical conditions that affect their learning process and completion of assessments. Students who have sought professional medical advice, and received a formal diagnosis report for medical conditions, may be eligible for this service (subject to an assessment interview).
Whether you have concerns or simply want to find out more about taking up part-time courses, don't be a stranger!
You can reach out to our friendly consultants, and take a look at our course pages to see if any of our part-time offerings appeal to you. Some of our part-time students have shared their stories (like this one), and you can find other useful information on our blog too.
We hope to meet you at PSB Academy and wish you the best in your pursuits!