Find a course
Clear all
Explore our schools
School of Foundation Studies
School of Foundation Studies
School of Business and Management
School of Engineering and Technology
School of Life and Physical Sciences
School of Postgraduate Studies
Digital Academy
School of Foundation Studies
The School of Foundation Studies offers programmes that are designed to get young students started in their education journey in PSB Academy. These programmes will provide students with the knowledge as well as interpersonal skills, linguistic skills and general competence upon which to prepare the students for future education.
Lessons within each course are designed with experiential learning journeys and interactive activities that focus on different subjects and skills. The School also runs study tours and short-term language skill workshops.
Discover your options
Disciplines
Find out more about the different disciplines that we have to offer.
Learn more
Academic Levels
Not quite sure which level of study you should be looking at or are qualified for? Explore courses that are right for you at PSB Academy here!
Learn more
Awarding Institutions
PSB Academy
PSB Academy
Coventry University
Edinburgh Napier University
Edith Cowan University
La Trobe University
Massey University
The University Of Newcastle, Australia
University of Canberra
University of Nottingham
University of Wollongong
Webster University
Resource for Development
Cambridge Assessment International Education
American Council on Exercise (ACE)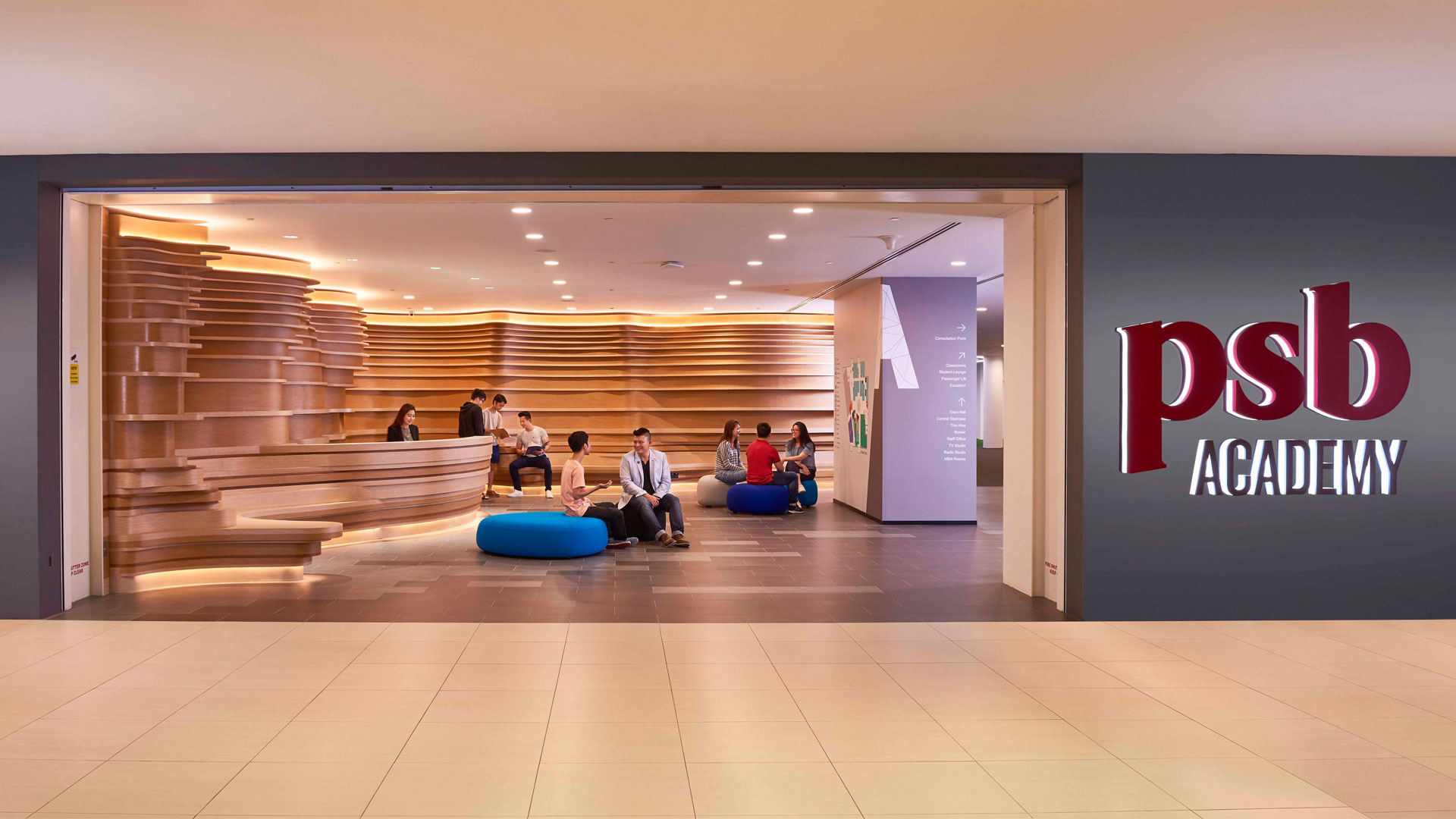 Once known as Singapore's Productivity and Standards Board, PSB Academy is known today as "The Future Academy", with an approach to education that focuses on what really matters: performance in the New Economy. In 2019, the Academy was conferred "Best Educational Institute – Singapore" by APAC Insider and earned 2 consecutive Singapore Business Review National Business Awards in 2017/18 in the Education category for outstanding work in the region. Today, we host over 12,000 students from over 50 nationalities with our slate of certificate, diploma, degree and short courses every year. PSB Academy is situated at two campuses in Singapore: PSB Academy City Campus at Marina Square and PSB Academy STEM Campus at Toa Payoh.
Learn more