Coventry University
Bachelor of Engineering with Honours in Electro-Mechanical Engineering
Introduction

The course focuses on the demands of the modern engineering workplace encompassing the main engineering disciplines. This will reflect contemporary practices, with an emphasis on practical skills and student employability. High levels of support are a cornerstone of the course and you will work on diverse realistic projects throughout your final year.
With the pace of technological development, engineering should be considered as applied problem-solving. Integrating the different technologies at the heart of modern engineering, this course aims to provide a grounding in a variety of different engineering disciplines before developing skills in accessing information, converting it into knowledge and applying and evaluating it.
Successful graduates will not only gain the knowledge for a successful career in engineering, but also the highly sought-after skills to be self-managing, self-developing individuals.
Course Highlights
Double Skillsets
Earn combined skills and knowledge from two subject areas – Electrical Engineering and Mechanical Engineering.
Industry Immersion
Enjoy opportunities for professional events, seminars and workshops when you join as a student member of the Institution of Engineers Singapore (IES) and The Institution of Engineering and Technology (IET).
Purpose-built STEM Campus
Immerse yourself in a STEM-focused environment equipped with facilities such as an engineering lab, a fluid mechanics lab, a dedicated engineering project room and multiple computer labs running AutoCAD, MATLAB and other specialised software.
Learn From Industry Practitioners
Gain professional insights from our experienced lecturers.
Programme Consultants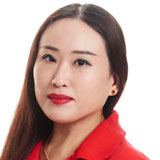 Janice Cheong
0900 - 1800 (Monday - Friday) - City Campus