Introduction

This mechanical engineering degree provides the basis for many engineering disciplines including automotive engineering, aerospace engineering, marine engineering, medical engineering and many other related sectors. This undergraduate degree provides students with the opportunity to develop essential knowledge and skills in science, commerce, design, manufacturing and management to help prepare them for a career across a broad range of engineering industries upon graduation.
Course Highlights
Purpose-built STEM Campus
Immerse yourself in a STEM-focused environment equipped with facilities such as an engineering lab, a fluid mechanics lab, a dedicated engineering project room and multiple computer labs running AutoCAD, MATLAB and other specialised software.
Learn from Industry Practitioners
Gain professional insights from our experienced lecturers.
Industry Immersion
Enjoy opportunities for professional events, seminars and workshops when you join as a student member of the Institution of Engineers Singapore (IES) and The Institution of Engineering and Technology (IET).
Programme Consultants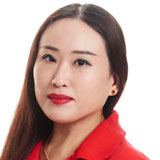 Janice Cheong
0900 - 1800 (Monday - Friday) - City Campus