Introduction
As a result of the continuing digital revolution, computer systems are involved with just about every aspect of modern life. As the number of mobile users, digital applications, and data networks increase, so has the number of potential risks and threats, resulting in the need for talented professionals to secure and protect systems and data.
This cyber security degree is designed to produce qualified graduates who can contribute effectively in one of the highest growing sectors in the UK and Singapore. This course offers training using real-life tools and scenario-based challenges, giving students the opportunity to become an independent learners through practical projects and advanced teaching methods.
Course Highlights
100% Coursework
Benefit from hands-on learning with an Honours degree that is entirely assignment-based.
Purpose-built STEM Facilities
Immerse yourself in a STEM-focused environment equipped with multiple computer labs running MATLAB and other specialised software.
Industry Immersion
Enjoy opportunities for professional events, seminars and workshops when you join as a student member of the Singapore Computer Society (SCS) and The Institution of Engineering and Technology (IET).
Learn from Industry Practitioners
Gain professionals insights with our experienced lecturers, including EC-Council CEH, CND and CHFI-certified lecturers.
Programme Consultants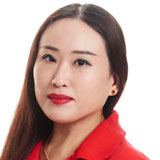 Janice Cheong
0900 - 1800 (Monday - Friday) - STEM Campus