Introduction
Quantity Surveying and Commercial Management (QSCM) is multidisciplinary subject involved in all aspects of construction, real estate/property business and civil engineering works.
The knowledge gained from the study of QSCM facilitates services ranging from procurement advice, commercial guidance, measurement of construction items, quantification of resources, valuations, costing/estimating, life cycle costing, value management, value engineering, contract administration/management, project management and other post construction management decision-making.
This QSCM course is designed to equip students (learners) with the  knowledge  and  skills  to  give  expert  advice  on  estimating,  construction cost, maintenance cost, procurement, quantification of elements, value management and contract/commercial issues.
Course Highlights
Gain Double Skill Sets
Expand your skills in two construction-related disciplines – quantity surveying and commercial management
Technological Application
Gain hands-on training with BIM (Building Information Modelling) using the Autodesk suite.
Practical Industry Immersion
Acquire relevant industry insights through site visits, field trips and live assessment activities.
Institution of Engineers Singapore (IES) Student Membership
Get complimentary one-year student membership with access to exclusive engineering networking events, seminars, and workshops.
SkillsFuture Credits
Industry Collaboration
Programme Consultants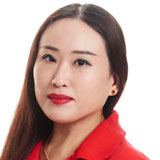 Janice Cheong
0900 - 1800 (Monday - Friday) - City Campus