Edith Cowan University
Bachelor of Science (Cyber Security)
Introduction

This programme focuses on the practical and theoretical dimensions of cyber security across a range of fundamental areas, such as network security and vulnerability assessment, information security policy and governance, digital forensics, and ethical hacking.
Students will gain a solid grounding in conventional computer and network security concepts and skills. In addition, the course is designed to meet the changing landscape of secure computing, which involves not only computers, but also network enabled devices such as smartphones, tablet devices, and Internet of Things (IoT).
Course Highlights
Academic Centre of Cyber Security Excellence (ACCSE)
Study with one of only two universities designated as an ACCSE by the Australian Government.
Purpose-built STEM Facilities
Immerse yourself in a STEM-focused environment equipped with multiple computer labs running specialised cyber security software e.g Splunk, ELK stack, Snort, Wireshark and Autopsy. 
Learn from Industry Practitioners
Learn from our team of skilled lecturers, which includes EC-Council CEH, CND and CHFI-certified lecturers.
Industry Immersion
Enjoy opportunities for professional events, seminars and workshops when you join as a student member of the Singapore Computer Society (SCS) and The Institution of Engineering and Technology (IET).
Gain Cyber Security Skills
Learn further Cyber Security skills such as IoT and OT Security, Software Reverse Engineering, Computer Forensics, Cryptography, Network Security, Incident Detection and Response, Scripting Languages and more.
Advanced Standing
Stand to receive module exemptions with a relevant polytechnic diploma qualification subject to University's approval.
Industry Collaboration
SET Students are able to join Student Chapters of the following professional organisations: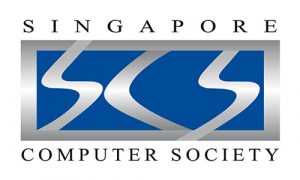 Student Chapter members gain exclusive access to industry talks, events, networking sessions, resources and more.
Potential Career Opportunities
Graduates may choose to pursue a future (but not limited to) in these departments/industries:
Security Operations Center
Artificial Intelligence / Data Analysis
Programme Consultants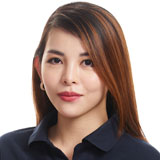 Ivone Sutoyo
0900 - 1800 (Monday - Friday) - City Campus