Introduction
This graphics design course is a creative programme crafted to meet the needs of creative designers who wish to adopt design thinking and earn contemporary skills in digital design and media.
Designed to inspire the next generation of design thinkers who can analyse and solve communication problems, this course also covers a broad understanding of design thinking, latest graphics design techniques, media and communication strategies and even a digital media portfolio to impress prospective employers.
Upon completion of this course, students can further their degree studies with our university partners (subject to the university's entry requirements).
Course Highlights
100% Coursework
Assessed through coursework.
Design Thinking
Acquire the latest design-centric and creative expertise to kickstart your career.
Digital Media Portfolio
Validate your skills by completing a digital media portfolio project.
Practical Lessons
Learn the essential graphics design techniques with the latest Adobe Photoshop, Illustrator and InDesign Creative Cloud*
*Adobe Creative Cloud software licences are provided to students for the purpose of learning at no additional cost. Students are required to purchase their own personal MacBooks or personal laptops for online learning.
Practical Facilities
Work with Radio, TV rooms equipment and Mac Lab.
Direct Entry to University
Receive exemptions when you advance to a degree with us; subject to the university's approval.
Learn From Industry Practitioners
Gain professional insights from our experienced lecturers.
Potential Career Opportunities
Graduates may choose to pursue a future (but not limited to) in these departments/industries:
Advertising, Public Relations & Corporate Communication
Multimedia & Digital Animation
Screenwriting, Copywriting and Publications Services
User Interface (UI) & User Experience (UX) Design
Programme Consultants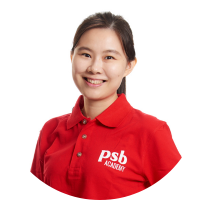 Louise Shen
0900 - 1930 (Monday - Friday) - City Campus
Clarence Tan
0900 - 1930 (Monday - Friday) - City Campus
Izwan Hussin
0900 - 1930 (Monday - Friday) - City Campus