PSB Academy
Diploma in Sport and Exercise Sciences (Sport Coaching)
Introduction
The Diploma in Sport and Exercise Sciences (Sport Coaching) is targeted at sport science and coaching practitioners who are focused on skill development and high-performance sports.  Students pursuing this programme can expect to be adequately and rigorously trained in functional anatomy, nutrition, psychology, sport coaching, and analysis of skills, among other modules.
Course Highlights
Purpose-Built Sports Lab
Study in an industry-standard facility focused on optimising athlete performance through sport science technology such as speed gates and 3D motion cameras.
Learn From Industry Practitioners
Gain industry insights from our experienced team of sport science lecturers, which include certified personal trainers and sport coaches.
Industry Immersion
Enjoy opportunities for sports internships or industrial visits.
Double Certificate
Be industry-recognised with ACE Certified Personal Trainer along with your diploma.
Open to N-Level Graduates
Industry Collaboration
American Council on Exercise (ACE)
American Council on Exercise (ACE) is a mission-driven nonprofit committed to getting people moving, ACE educates, certifies and represents more than 85,000 certified fitness professionals, health coaches and other allied health professionals. Our goal is to help reverse the global physical inactivity epidemic through a safe and effective movement overseen by highly qualified professionals
Potential Career Opportunities
Graduates may choose to pursue a future (but not limited to) in these departments/industries:
Programme Consultants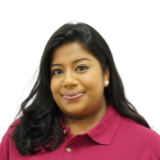 Meera Ananthan
0900 - 1830 (Monday - Friday) - STEM Campus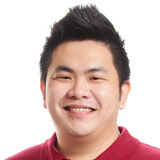 Ken Lai
0900 - 1830 (Monday - Friday) - STEM Campus