The University Of Newcastle, Australia
Bachelor of Biomedical Science
Introduction

The Bachelor of Biomedical Science course trains students in the basic knowledge of the structure and function of living organisms with particular focus on human beings. Students will also learn problem solving skills, critical reasoning and scientific methods. Upon graduations, students will be well prepared to collaborate on scientific investigations of human structure and function in health and disease at a molecular, cellular and whole systems level.
Course Highlights
Advanced Standing
Stand to receive 8 module exemptions and possible completion in 24 months with a relevant polytechnic diploma qualification.
Purpose-Built Science Labs
Work with some of the industry's commonly used equipment across our three life science and chemistry labs, which are designed through more than 10 years of teaching life science.
Learn from Subject Experts
Learn from our experienced academic team, with PhDs from reputable universities in Singapore and abroad.
Potential Career Opportunities
Graduates may choose to pursue a future (but not limited to) in these departments/industries:
Programme Consultants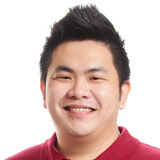 Ken Lai
0900 - 1830 (Monday - Friday) - City Campus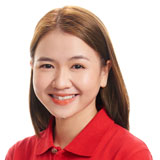 Vanessa Thao
0900 - 1830 (Monday - Friday) - City Campus